The digital world of the Twist and Drink family
Client

Dreh und Trink

Year

2016

Type

Web Solutions
On the new website, the products are the stars. The bright, illustrated world makes it clear that kids and parents alike should have fun with the retro children's drink.
Whether it's Hilde Raspberry or Zacharias Lemon, every family member is introduced via a small profile and all ingredients are presented transparently.
The portal is optimized for mobile devices and is available in 4 languages.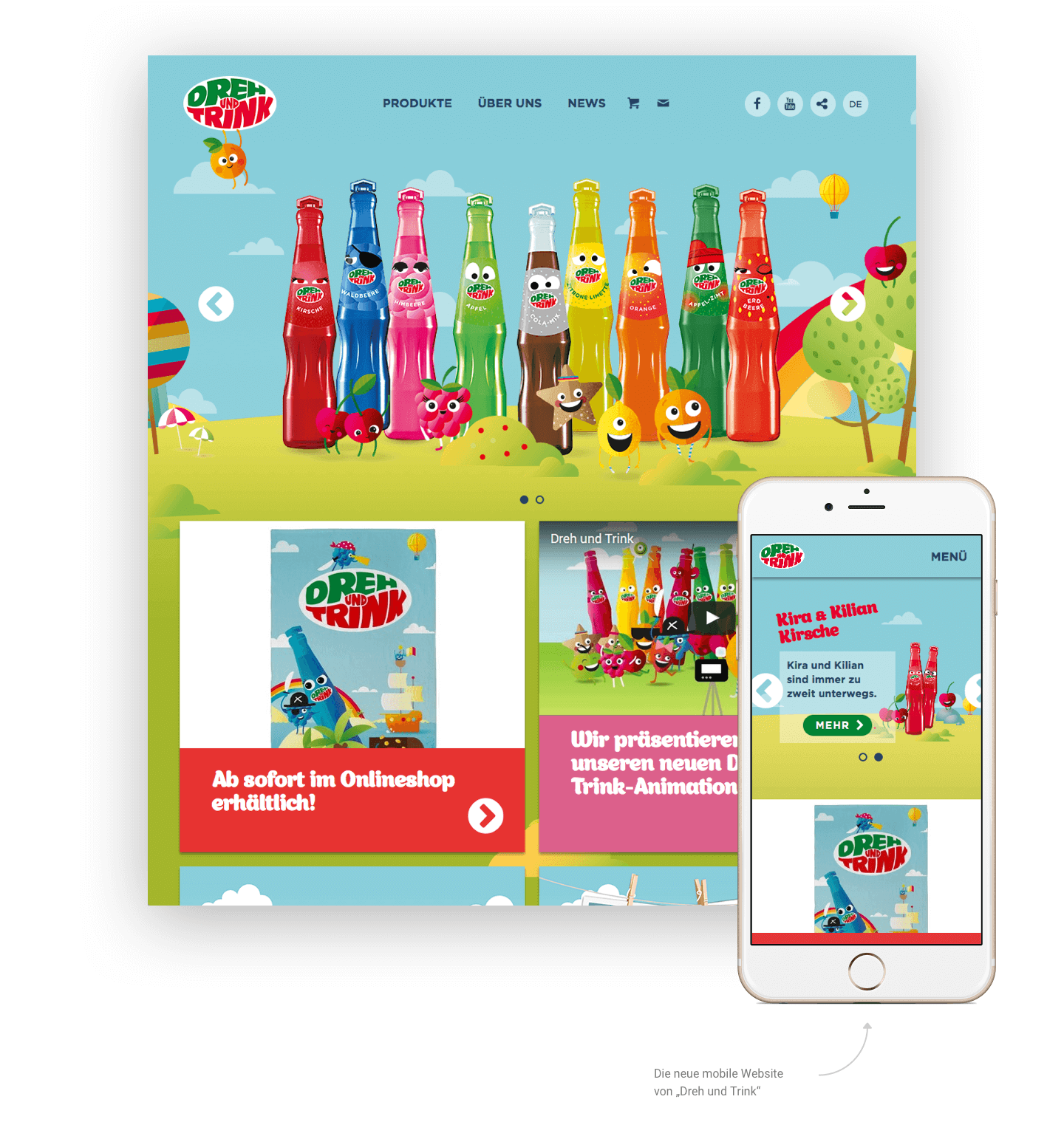 Products
If you click on "Products" you can discover the world of every single Twist and Drink character.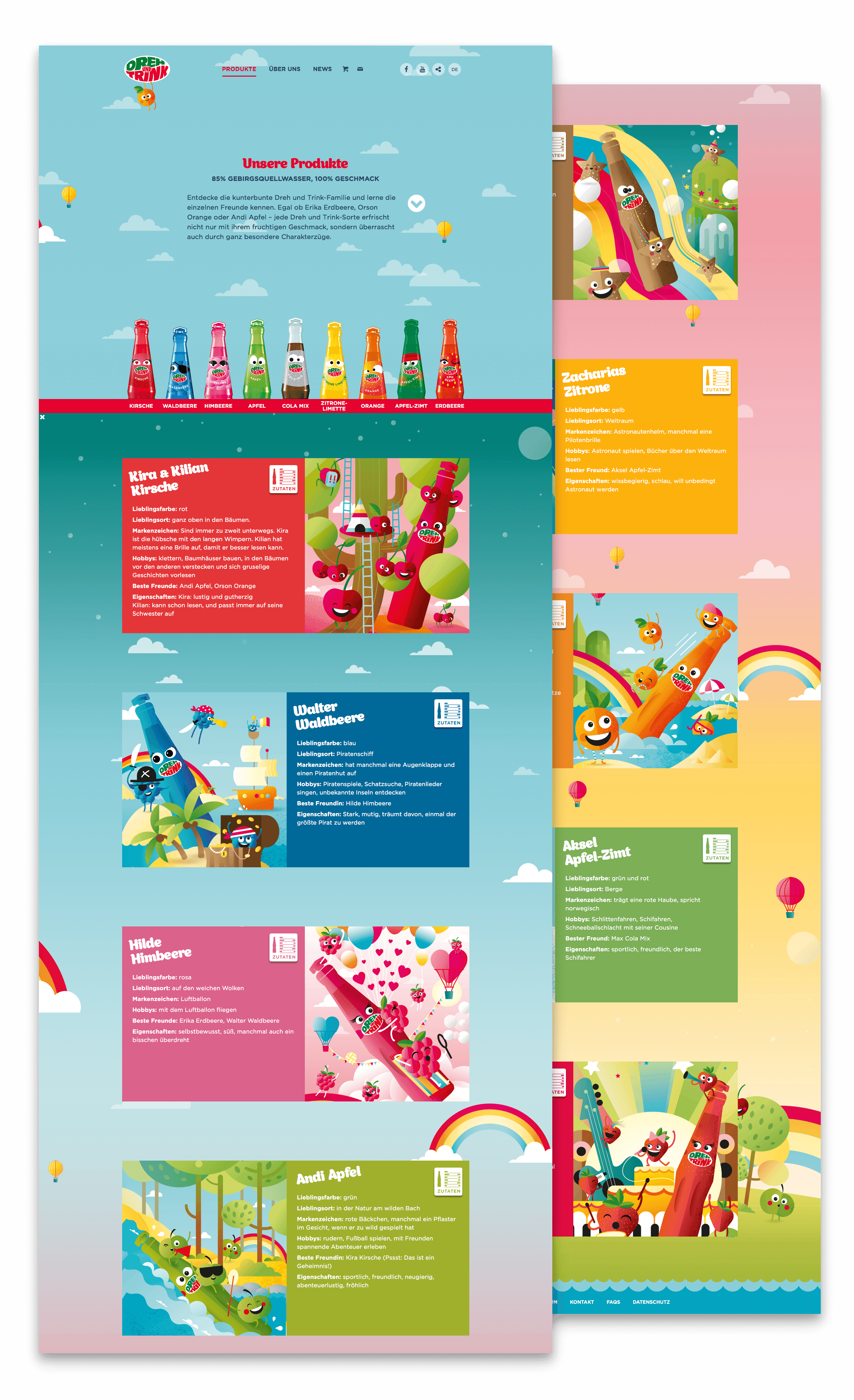 As a lively effect, we animated the eyes of the Twist and Drink Characters.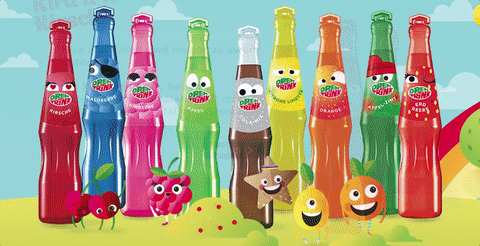 About the client
Natural mountain spring water. A handy bottle in cheerful colours. Fruity-fresh taste. A unique closure mechanism. The cult brand Twist and Drink has delighted customers with this recipe for success since 1973. Not far from Vienna, in Gutenstein at the foot of the Schneeberg, the family-run company Klosterquell Hofer produces 50 million bottles of the popular children's drink every year.

---