Learning commercial skills through play
Client

Wirtschaftskammer Österreich

Year

2021-2022

Type

Playful Trainings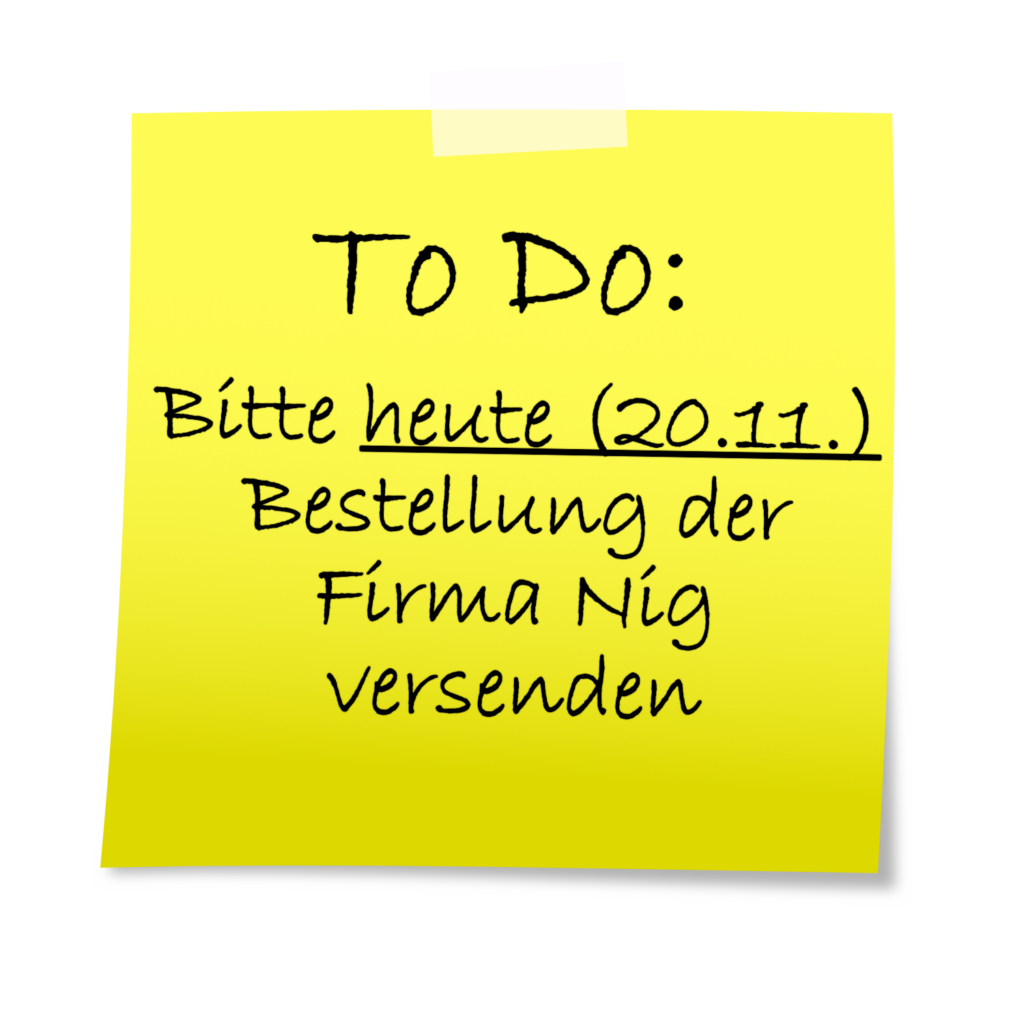 Rethinking Education
Together with our project partners IBW, we developed a scenario-based e-learning for the WKO that aims to teach business skills in a playful way.

Since 2021, "Kompetent im Office" has received funding as part of "Lehre fördern".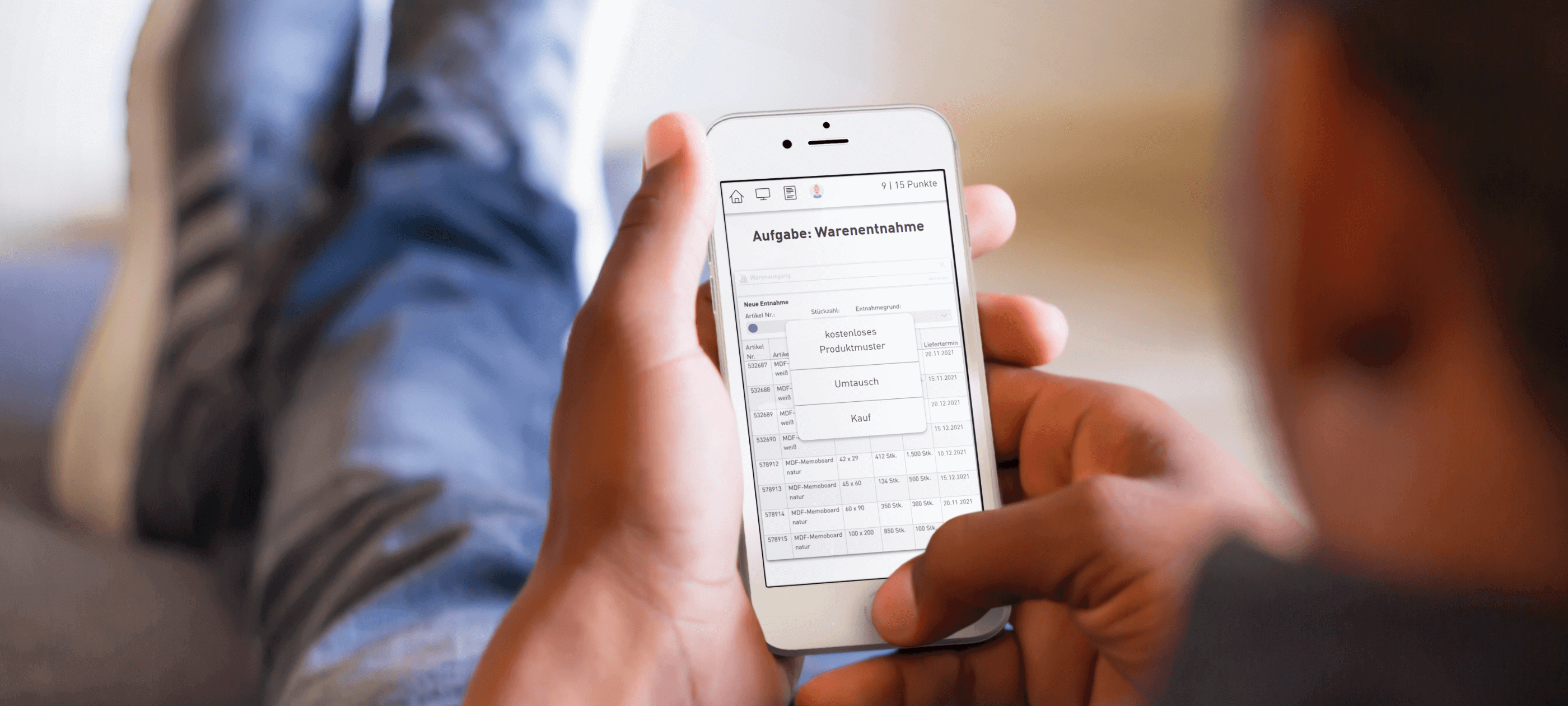 Accounting
The module "Accounting" is designed for apprentices in commercial-administrative occupations to teach them basic competences in accounting in a competence-oriented manner. The core contents are:
Comparing offers
Determining sales price
Calculating key figures
Writing reminders
Checking, organising and booking receipts
Creating cash reports
Preparing payments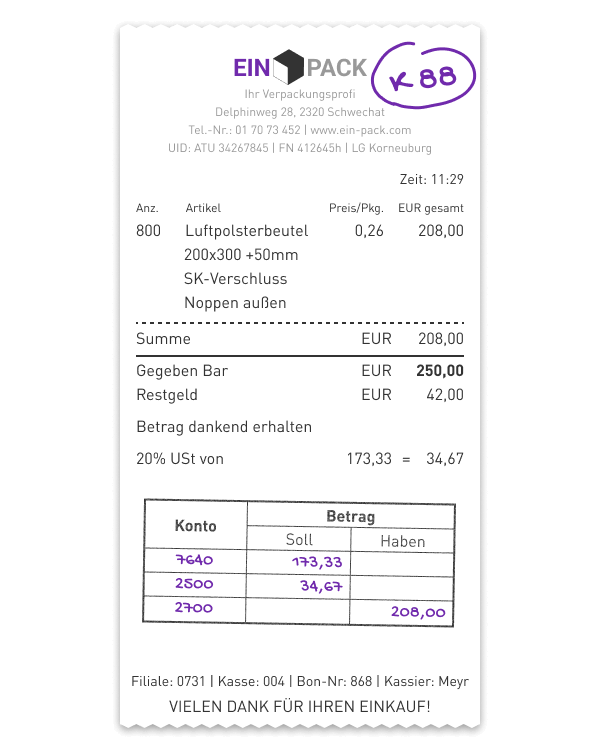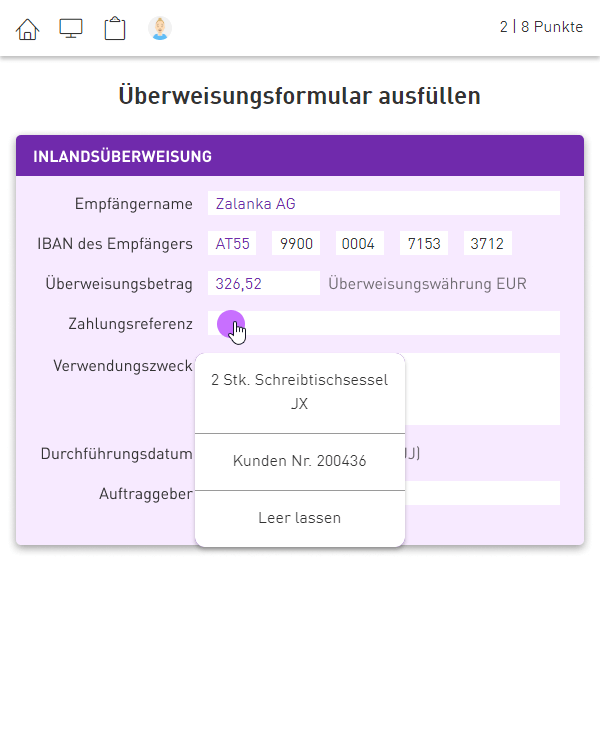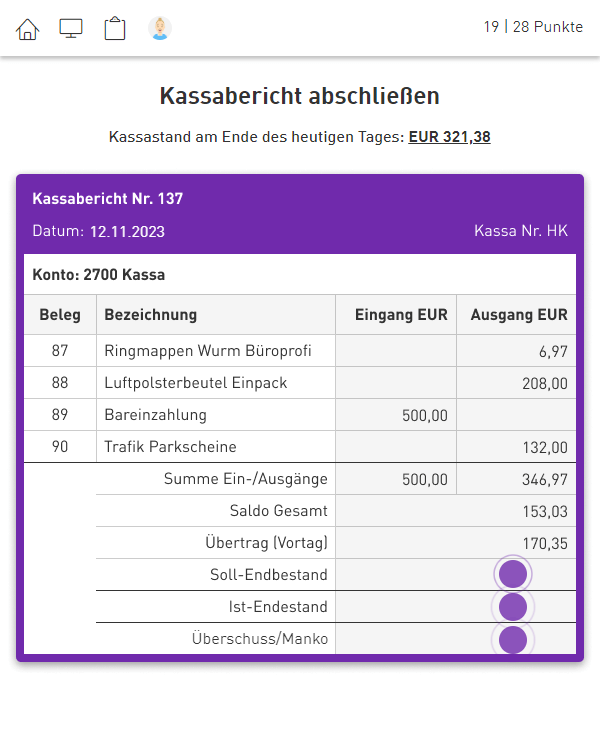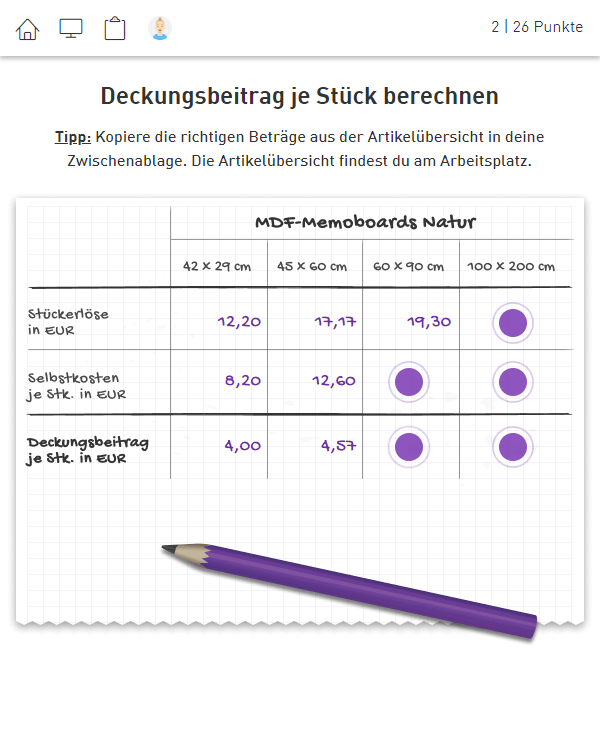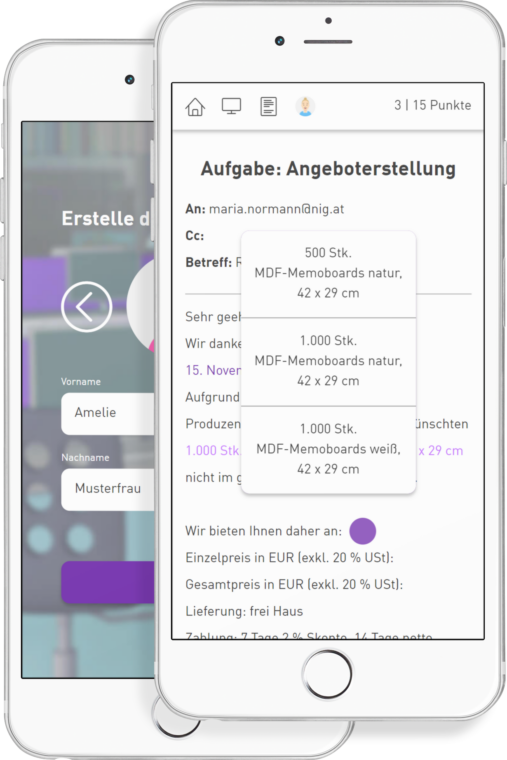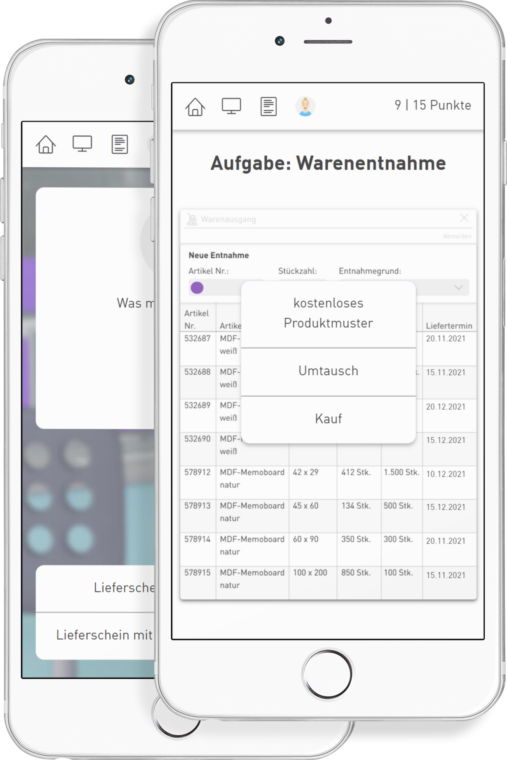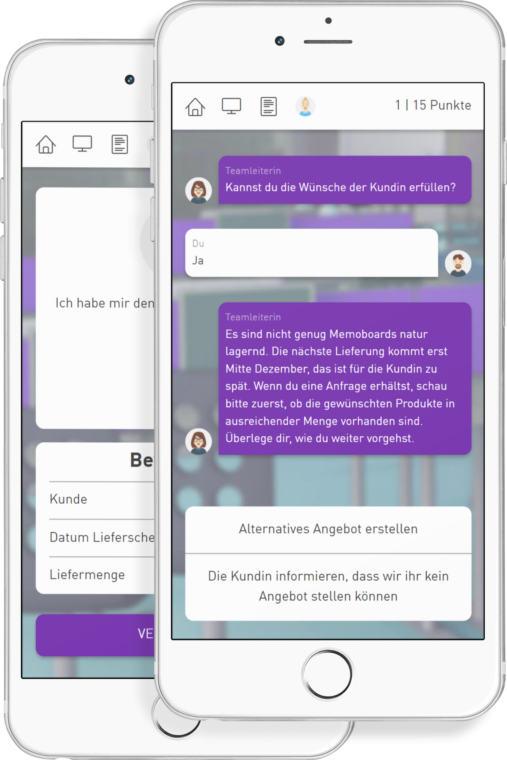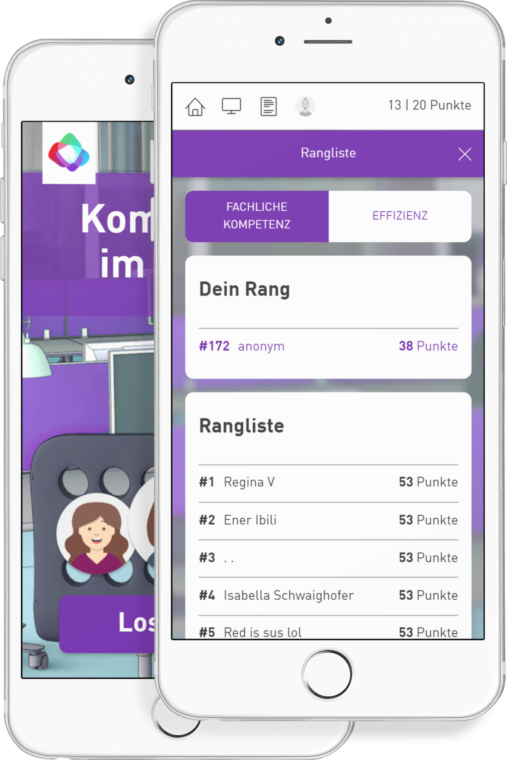 Order processing
In the "Order Processing" module, the entire process of a customer order is handled. The focus is on the following task areas:
Quotation preparation
Order confirmation
Delivery note
Invoicing
Explaining complex tasks in simple terms? Our specialty!
When combining challenging task design and branching decision-based dialogs, complexity can quickly get out of hand. Luckily, we have years of experience in presenting complicated topics in a simple and playful way: In "Office Competence", we focused on designing varied scenarios in such a way that they are easy to understand and simple to use.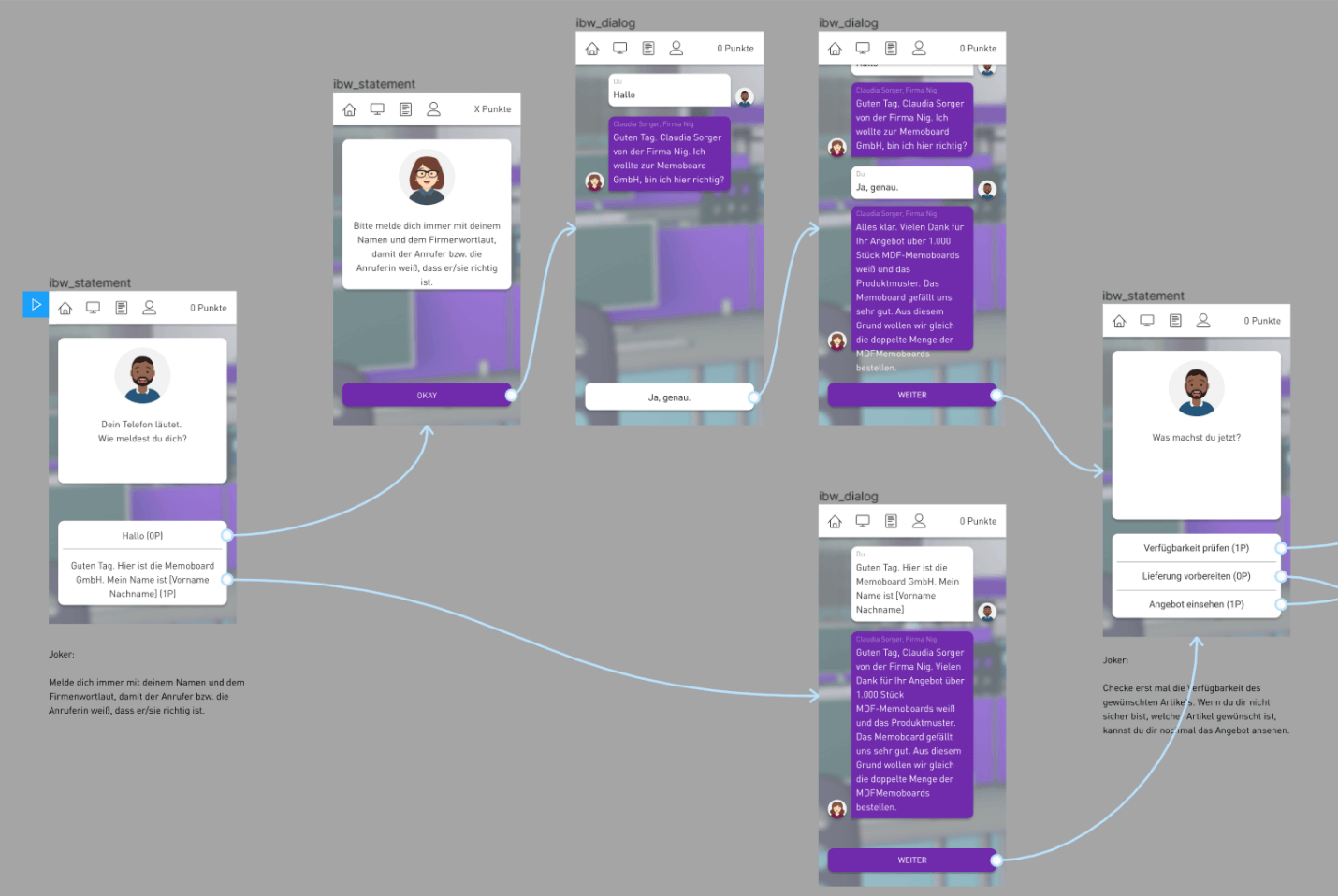 Didactic Basics
Independent learning: The content can be easily practiced independently via interactive micro-learning units.
Individualization: Learners can decide for themselves when and where they learn best. This works through the temporal and spatial flexibility of e-learning.
Practical relevance & competence orientation: Focus is placed on precisely the competencies needed in everyday professional life. The high practical relevance facilitates understanding of the exercises.
Motivation: Individual user avatars, the playful learning environment and an online ranking encourage user engagement.
Feedback: An assessment and evaluation system provides learners with continuous feedback on their learning, e.g. in the form of a virtual conversation.
User-friendliness & target group orientation: "Office Competence" follows the mobile-first design paradigm and is thus intuitive to use and tailored to the target group.
"Office Competence" can thus be used both in the school context and for self-directed learning, and offers good preparation for the final apprenticeship examination.
---