Evaluate houses, apartments and properties quickly and easily.
Client

Real(e)value

Year

2021

Type

Web Solutions
Briefing
Users lacking any special real estate know-how and in many cases provided only a limited amount of property information should be encouraged by graphics, haptics and story to enter a qualitatively meaningful description of the property in order to arrive at a valuation as quickly as possible.
A gradual structure with intermediate results and thereby rising value quality aims to motivate by instantly apparent high benefit to accept a registration process.
Curiosity and playfulness should be further central UX elements.
Approach
User Journey
On the way to a good user experience, all touchpoints along the user journey were defined in advance and various "gain and pain points" identified.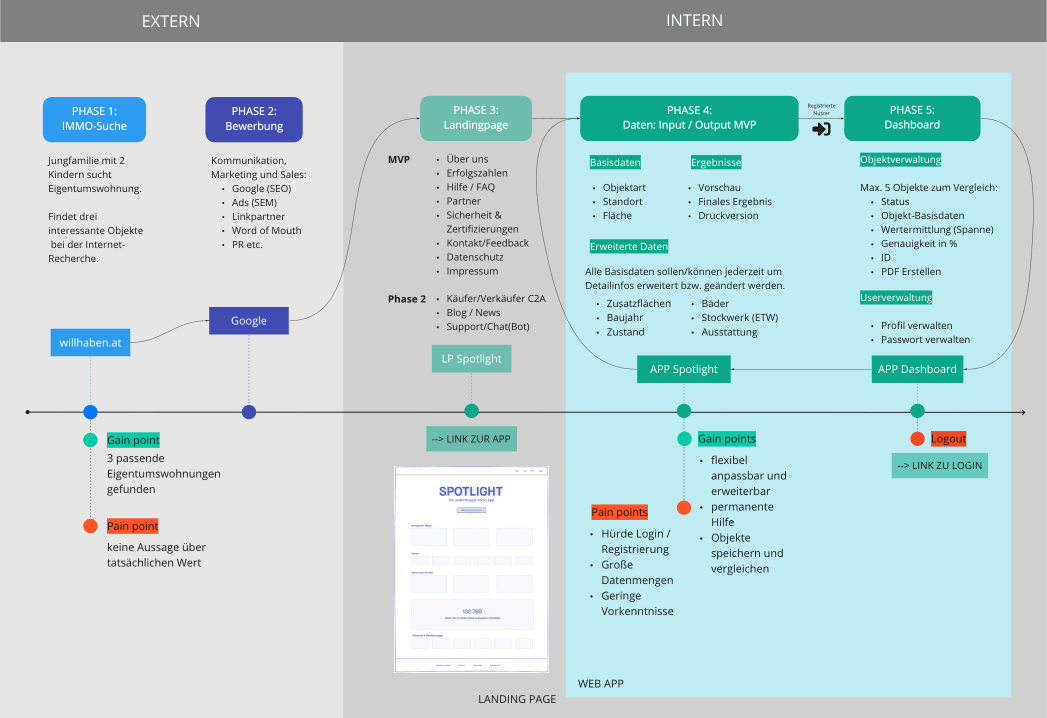 Reduction and Progressive Disclosure
In the first step, we looked at all content and grouped it from complex individual pieces of information into meaningful packages along the user journey. All superfluous elements were removed from the interface in several iteration loops along the conception and design process.
Through "Progressive Disclosure" , users are guided step-by-step through the process and always receive exactly the information and assistance they need for the next interaction.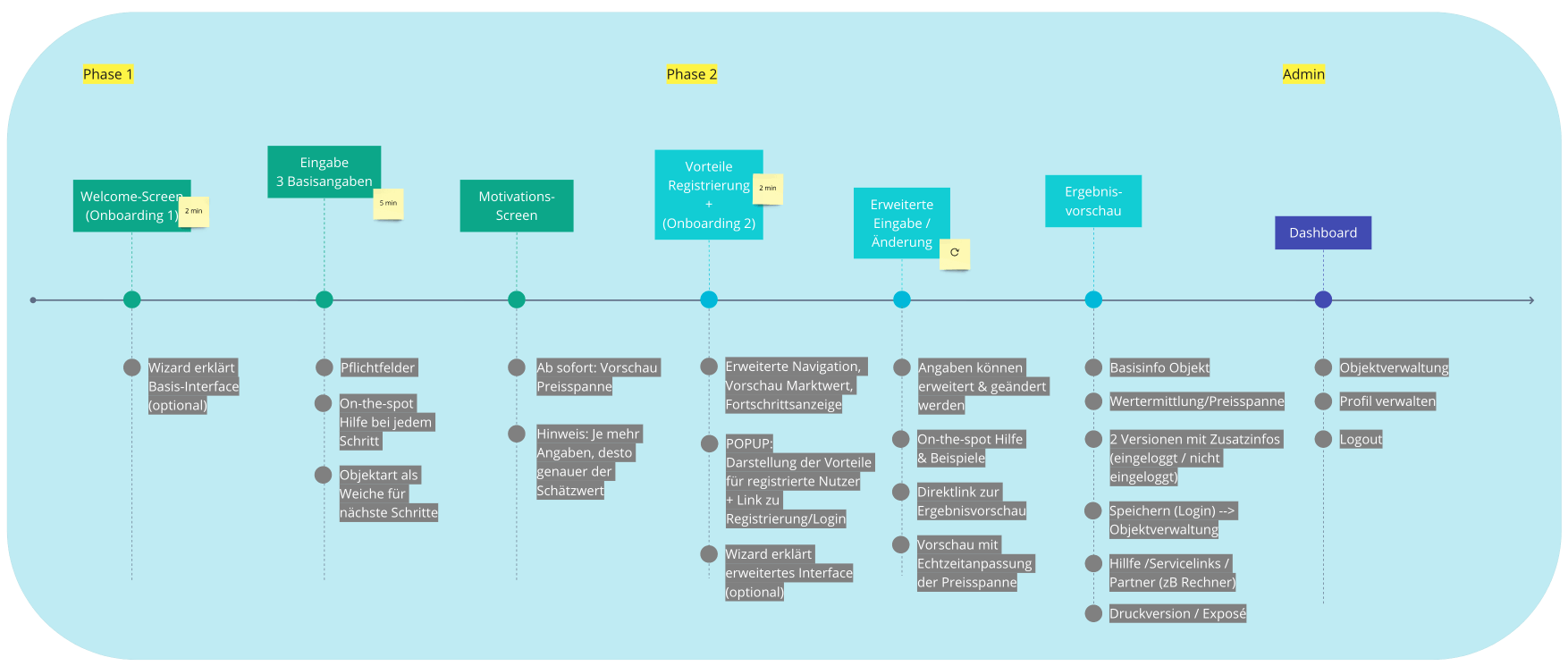 In order to draw the user's attention to the process, we used colors, illustrations and animations in a deliberately minimalist way. A dynamically calculated market value estimate motivates users to enter more data in order to obtain a more accurate result.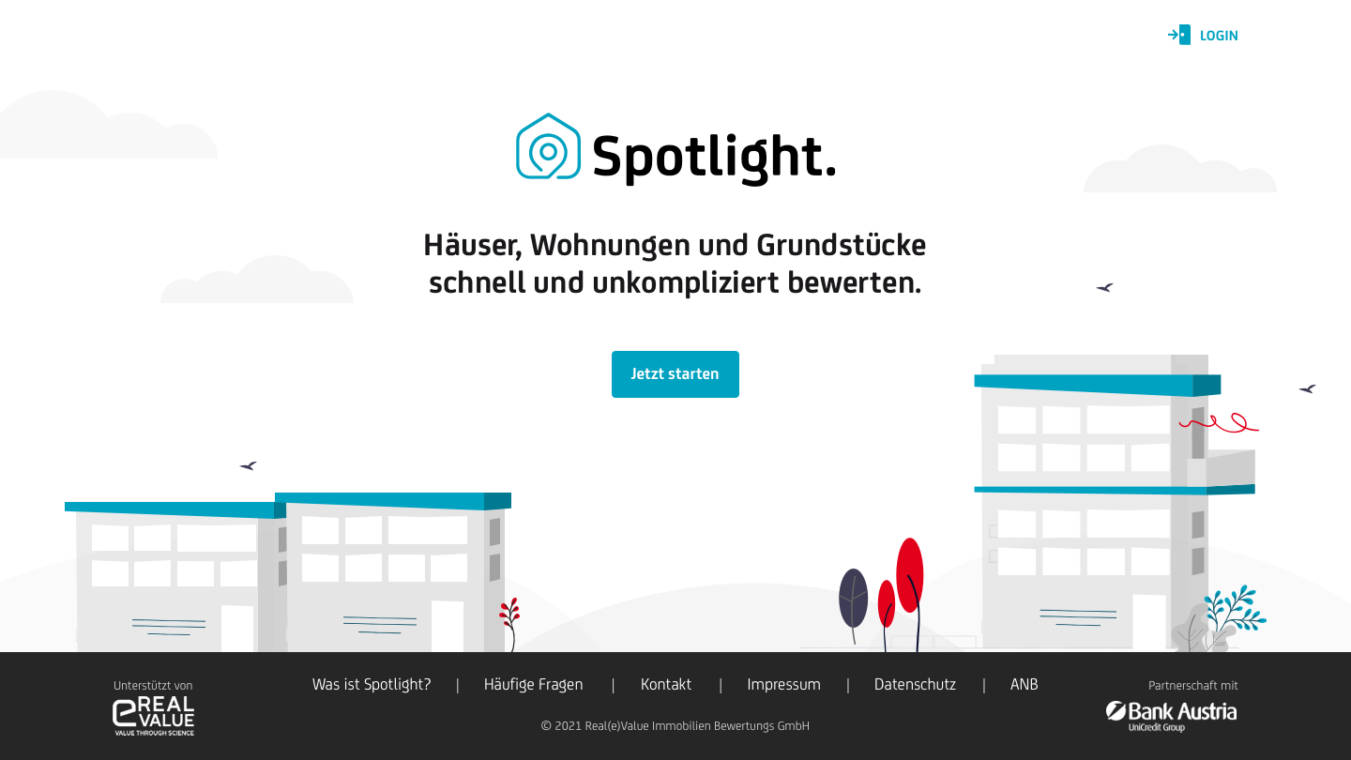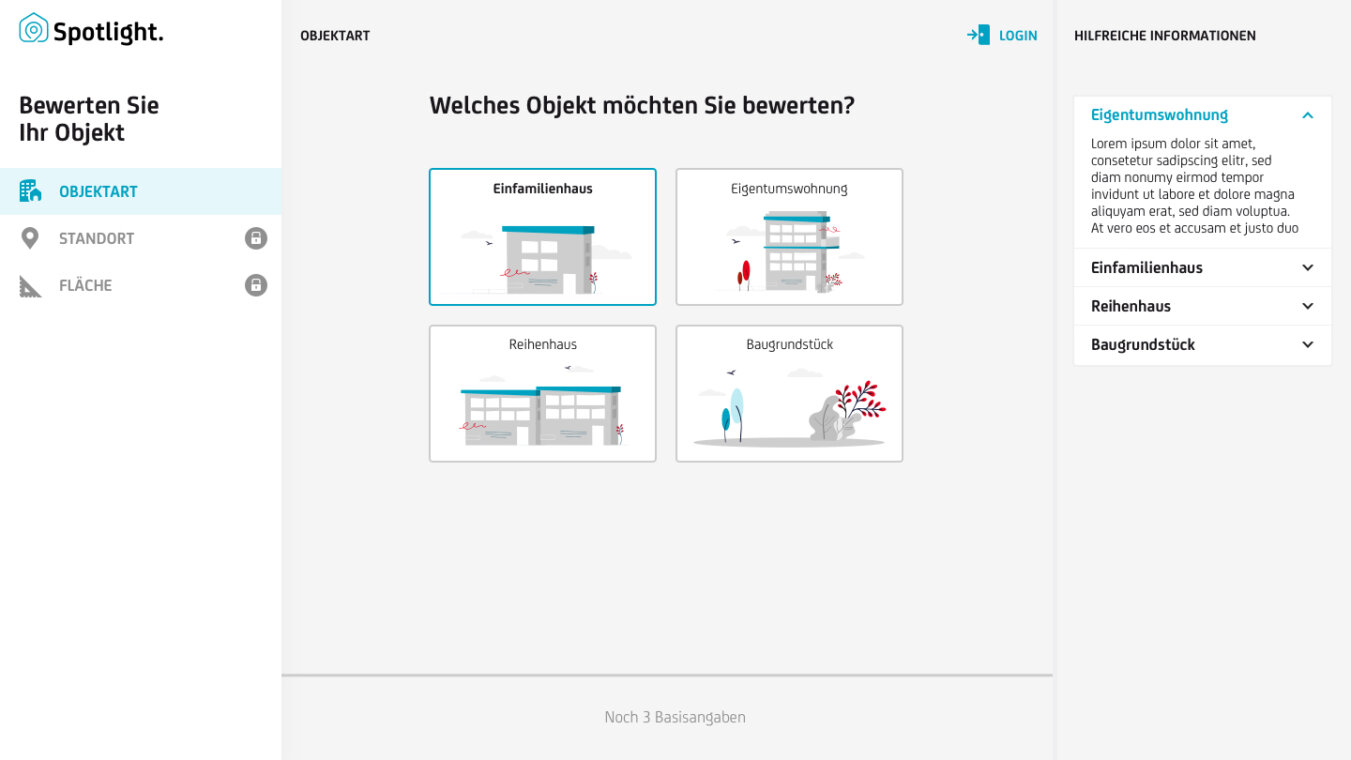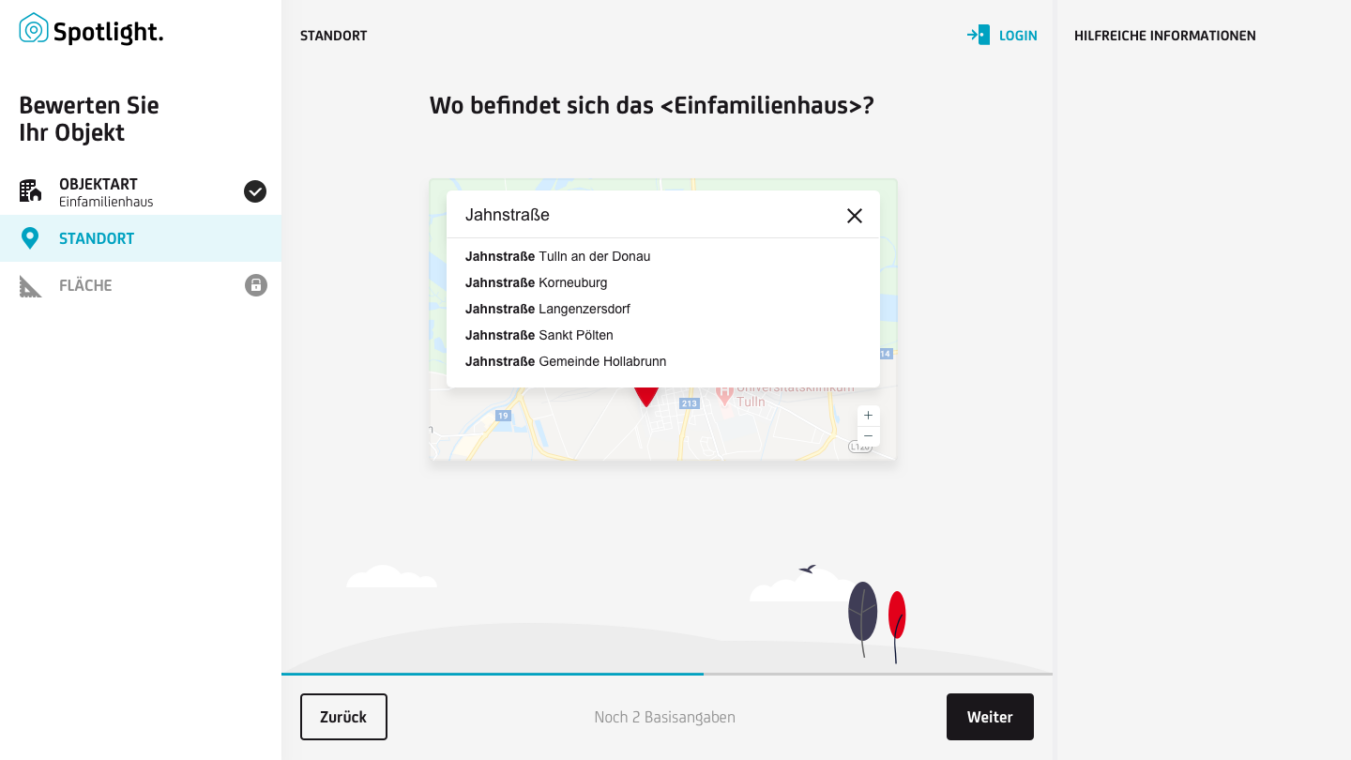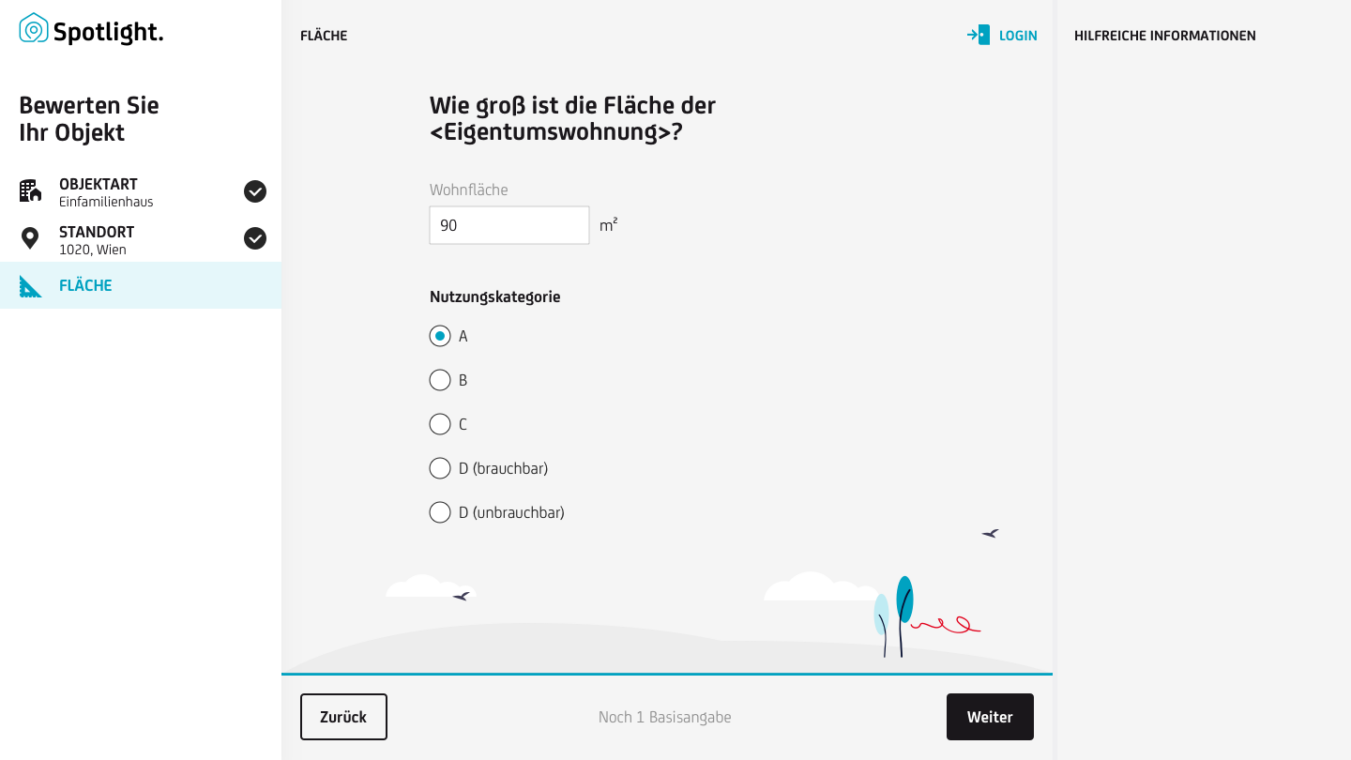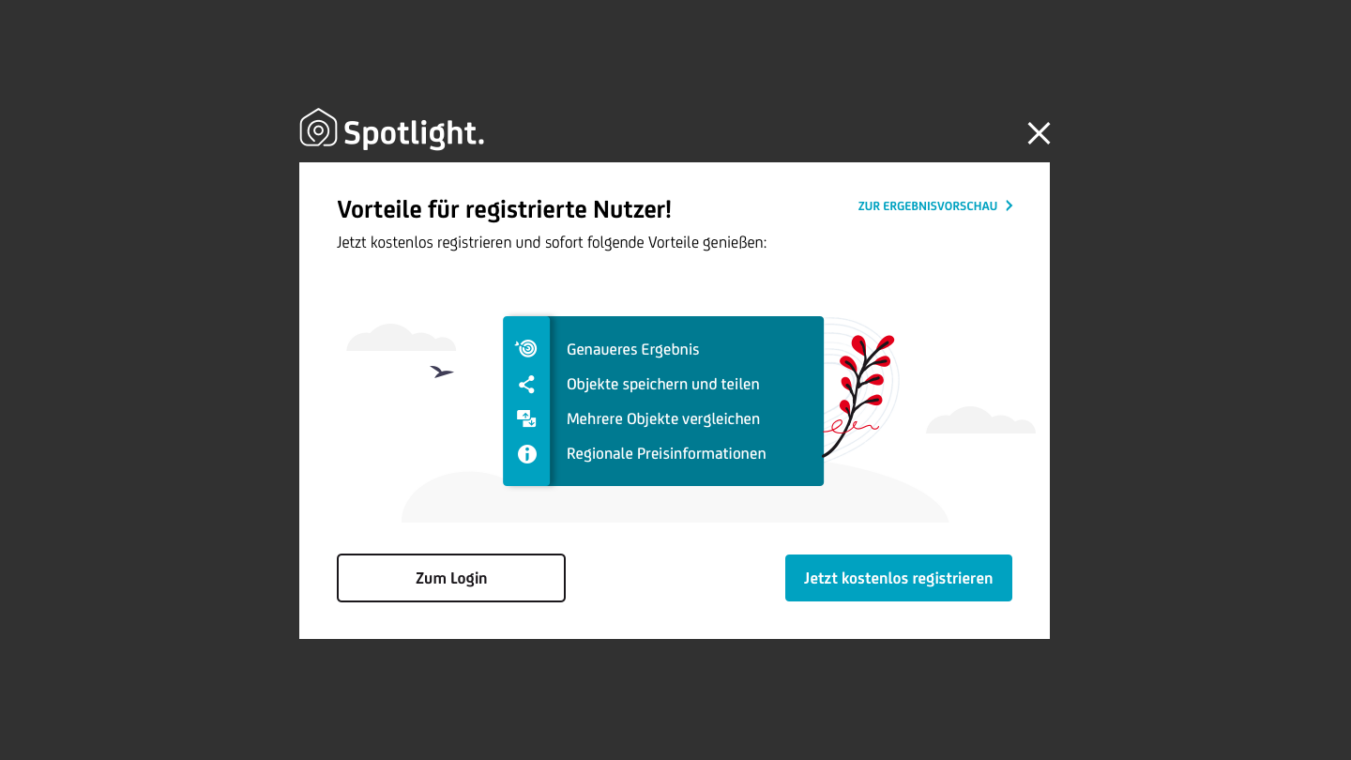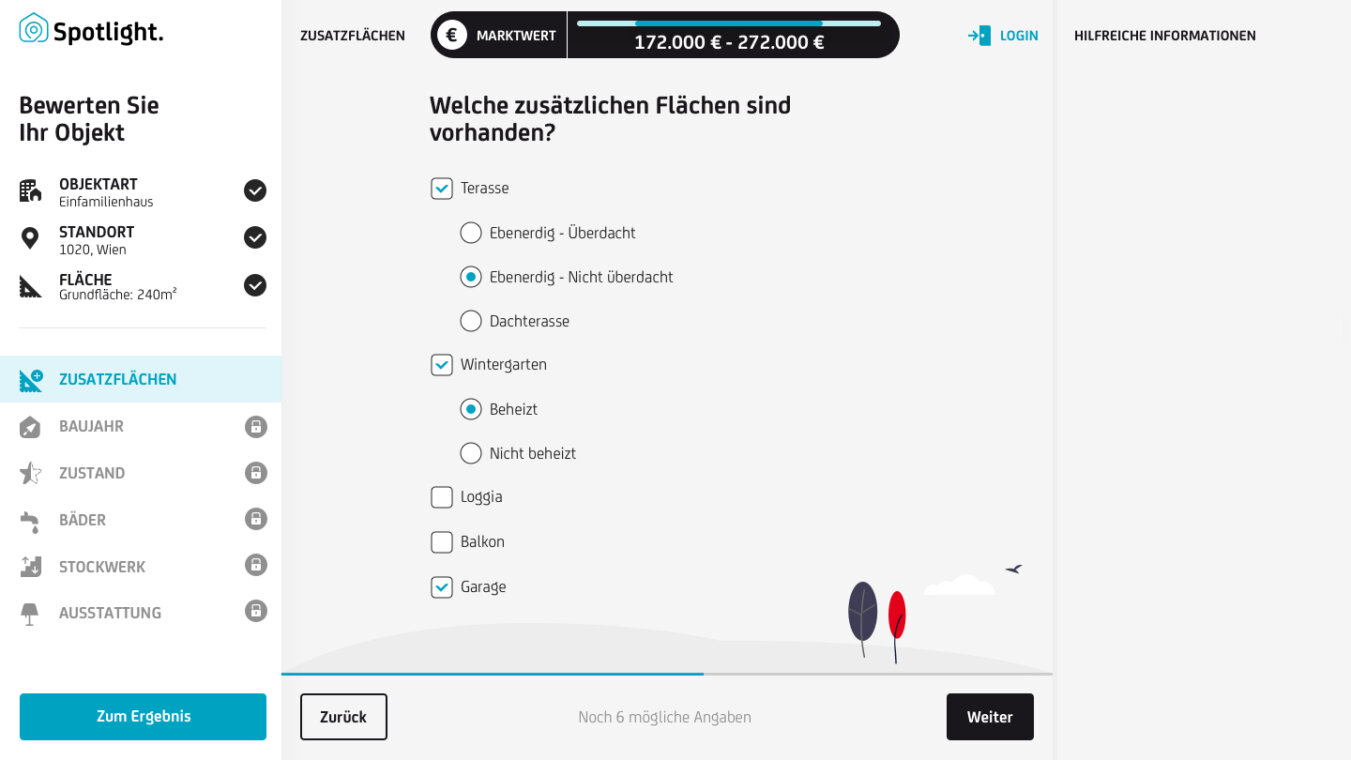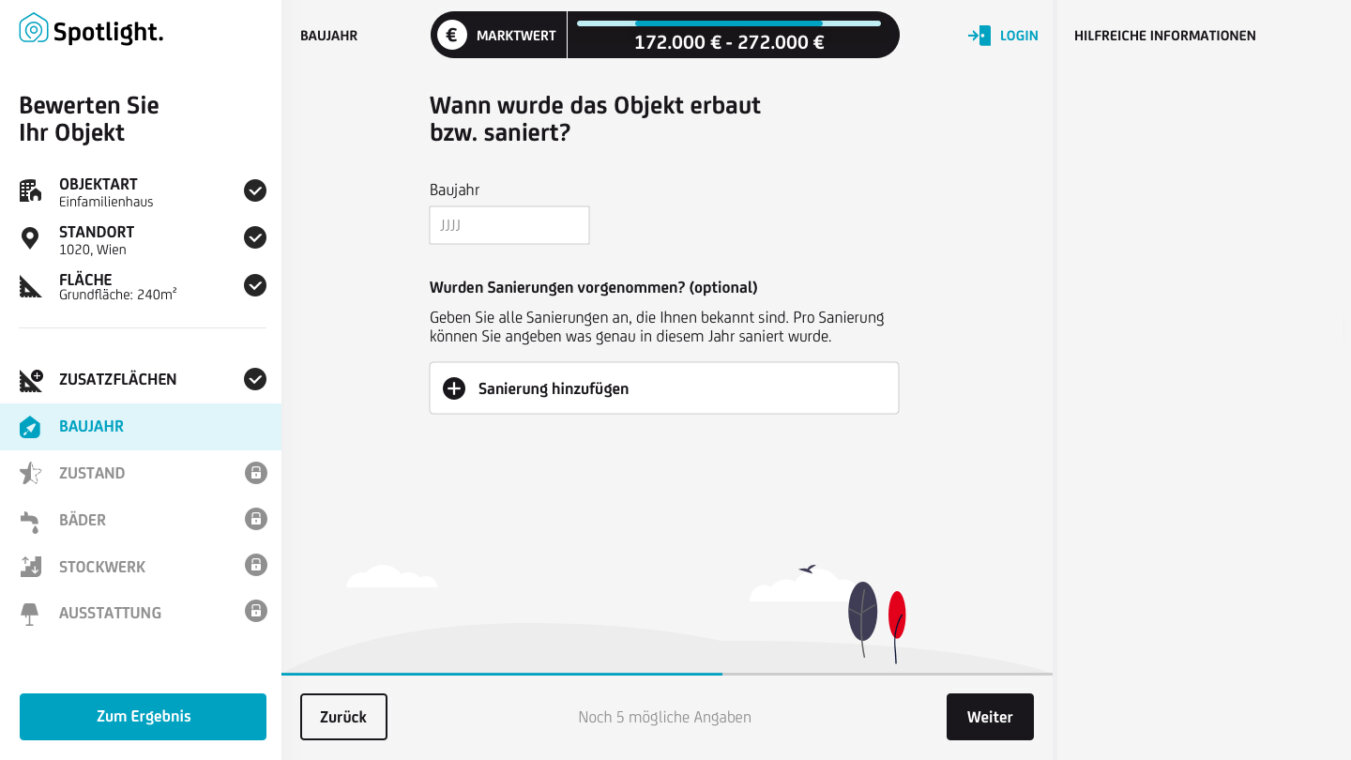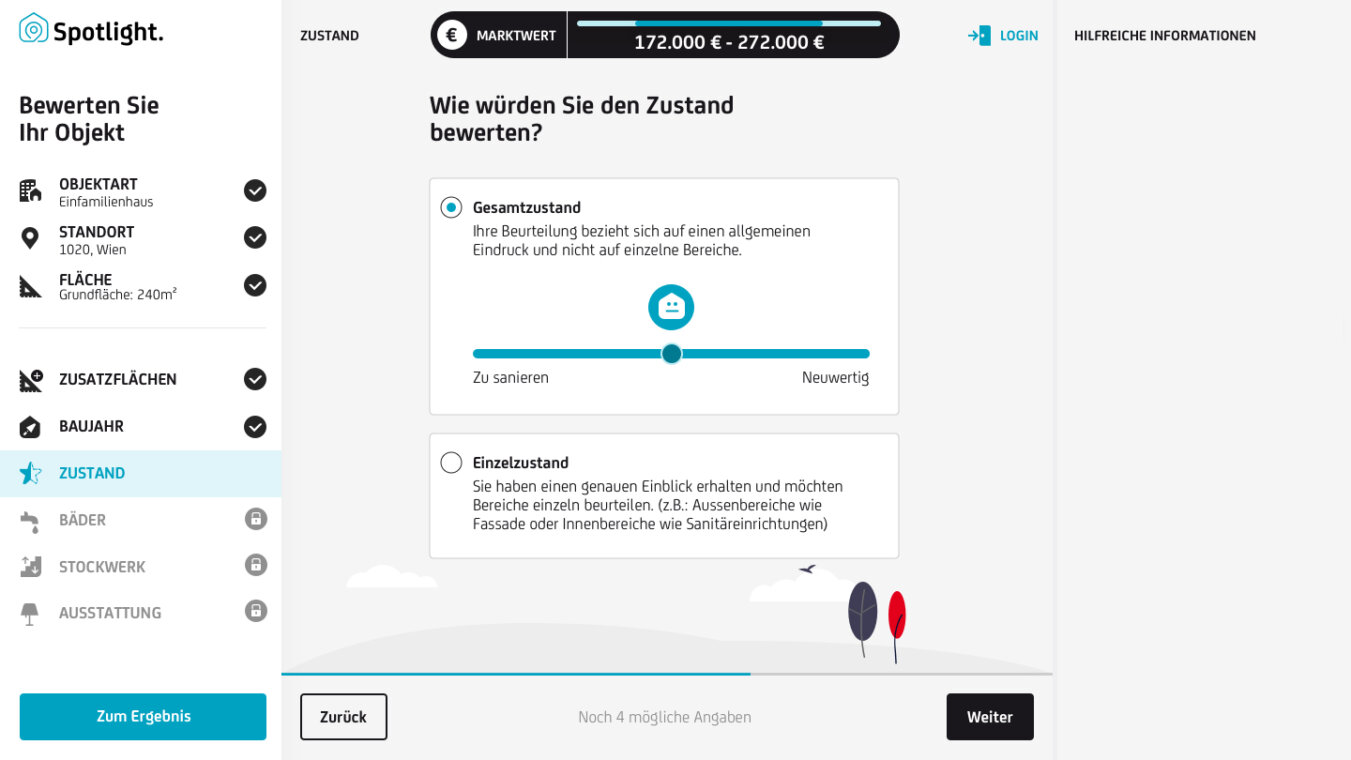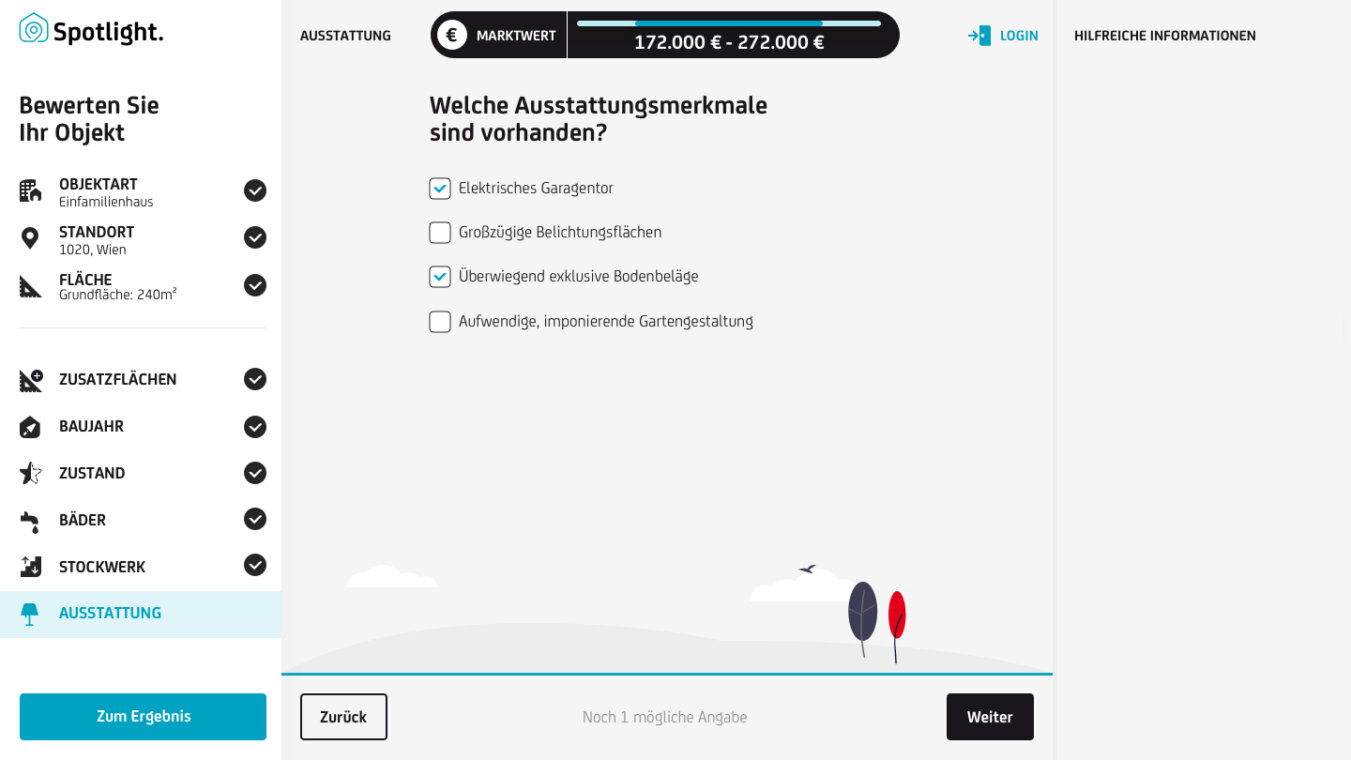 Design with a future perspective
The web application targets residential properties for private individuals – both those interested in buying and those interested in selling. The UX/UI design is simple, playful, motivating and serious in equal measure, with the aim of very quickly achieving high-quality initial results.
As part of the design process, we also created a new logo. The interface design works both as a standalone brand and, through the white label design system, for partners as well. A dark mode variant has also been taken into consideration.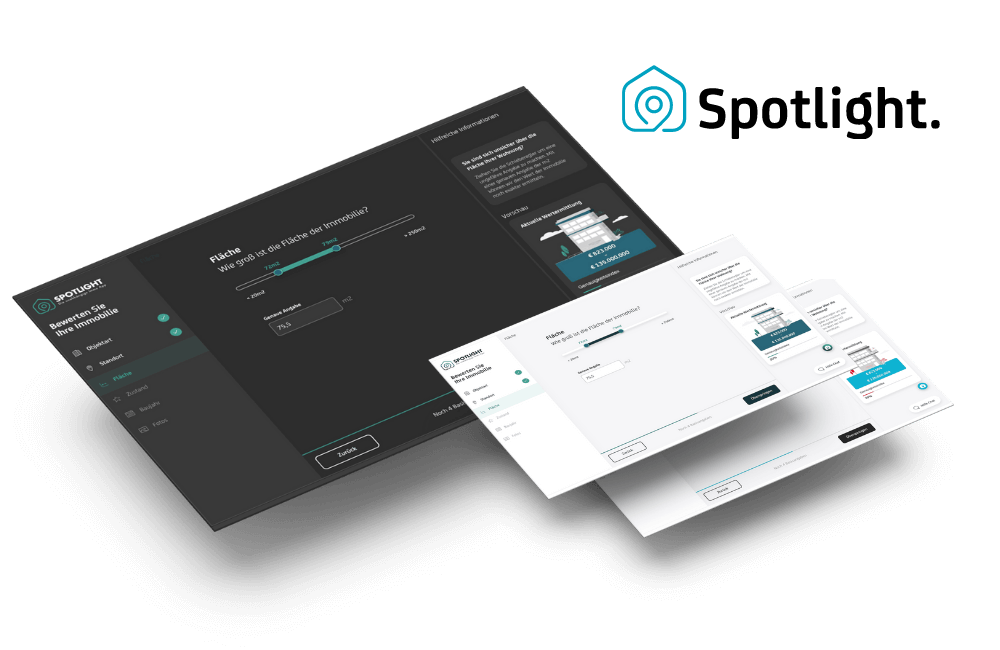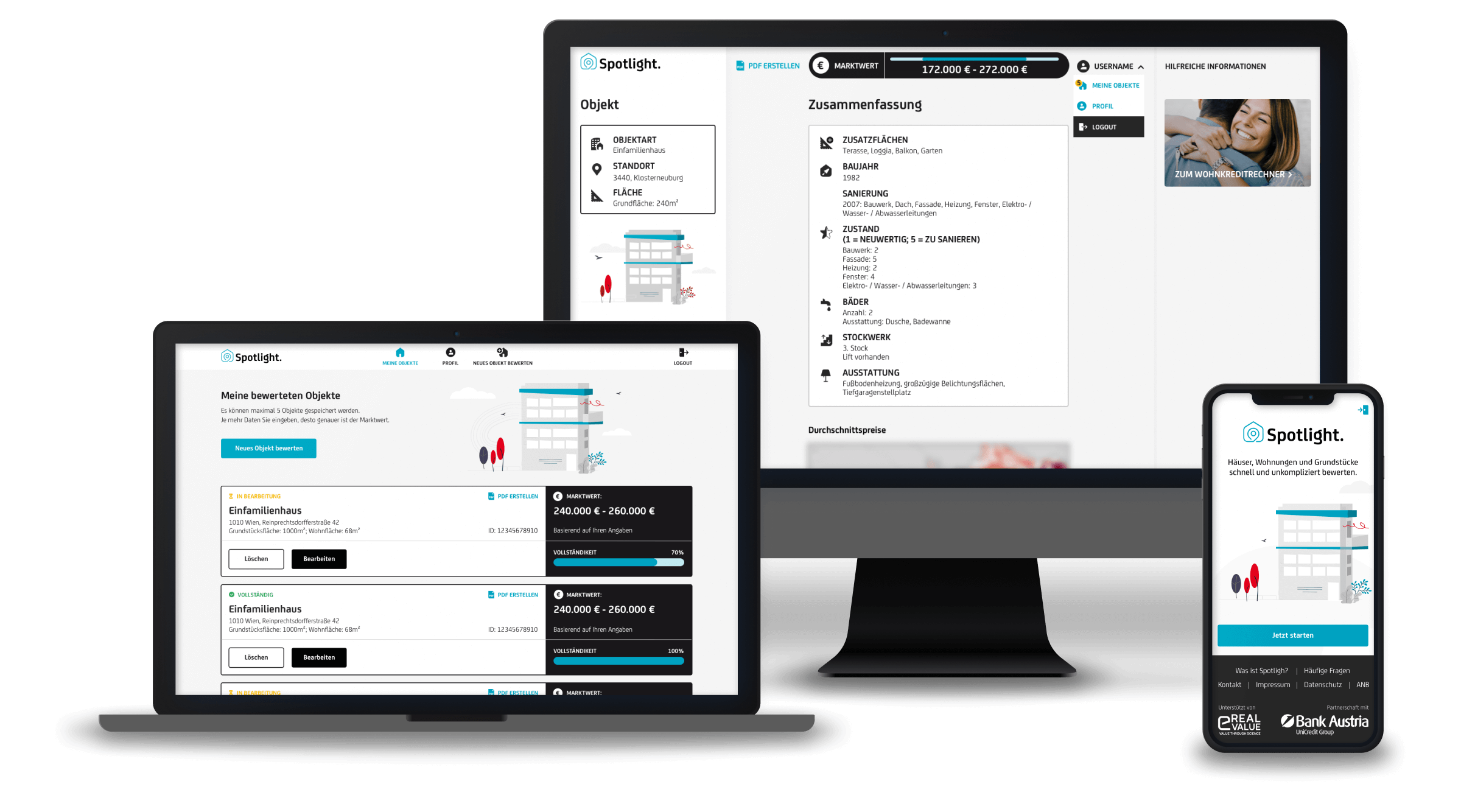 Result
SPOTLIGHT provides a qualified estimate of the market value after just a few entries.
Through more input options, registered users get more accurate estimation but as well as additional information about recently closed real estate deals in the desired region. You can save, manage and share up to 5 properties in the dashboard.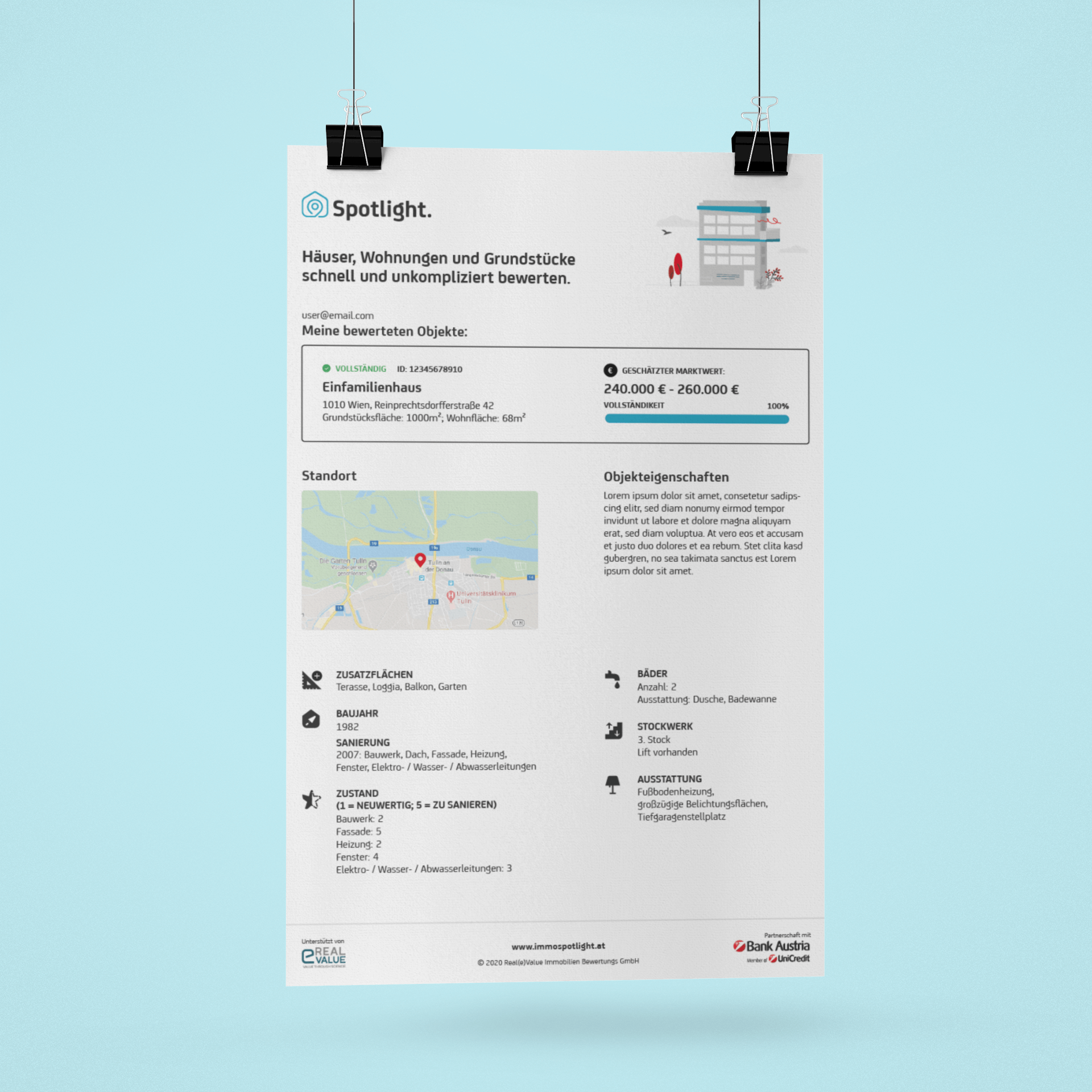 The market value calculation together with all evaluated data is available for download as an "exposé" (e.g. for bank appointment) immediately after the data entry is completed.
Real(e)value has been supporting customers with vertically fully integrated, workflow-based tools and process solutions for real estate valuation since 2009.
---