A fun self assessment of the competences of the future
Year

2020

Type

Playful Trainings
Deutsche Telekom approached ovos in Autumn 2019. Their ambition was to actively encourage learning opportunities for all employees and to foster the development of the right environment so people could enjoy their learning experience.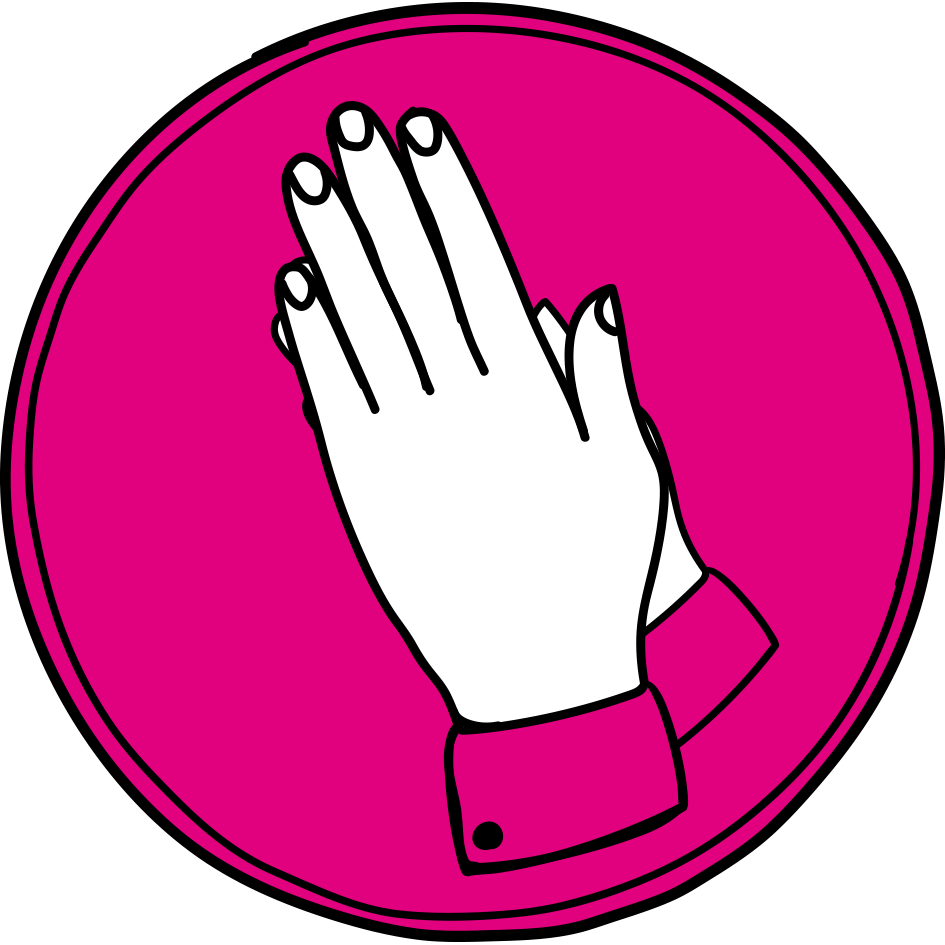 The background of the whole youlearn campaign and initiative was to drive Deutsche Telekom to a 'Learning Company'.
At that point, Deutsche Telekom employees already had access to a wide range of online courses on the intranet. What needed to shift, however, was employees' understanding of learning. In other words, employees should realise that lifelong learning is something positive. The company-wide internal 2020 "youlearn" campaign therefore focussed on three learning ambitions: 
Learning as an Everyday Matter

Make learning your daily habit

Self-steered Learning

Decide when, where, how and what to learn

Learning with Fun

Seek out the new opportunities
"Following these three ambitions, a whole bunch of measures, products and platforms were set up that refer to this initiative; and that was started in 2019 – and was the background for the whole project", Markus Lecke says.


Where did ovos come in?
Markus Lecke explains they wanted to know which competences are necessary to foster self-driven learning and that this is the reason why Learning Checkpoint as a Self-Assessment tool for learning competencies was implemented.
Ovos and the transformation consultancy from Point of Origin created a concept that merged playful storytelling with fun self-assessment: The "Learning Checkpoint".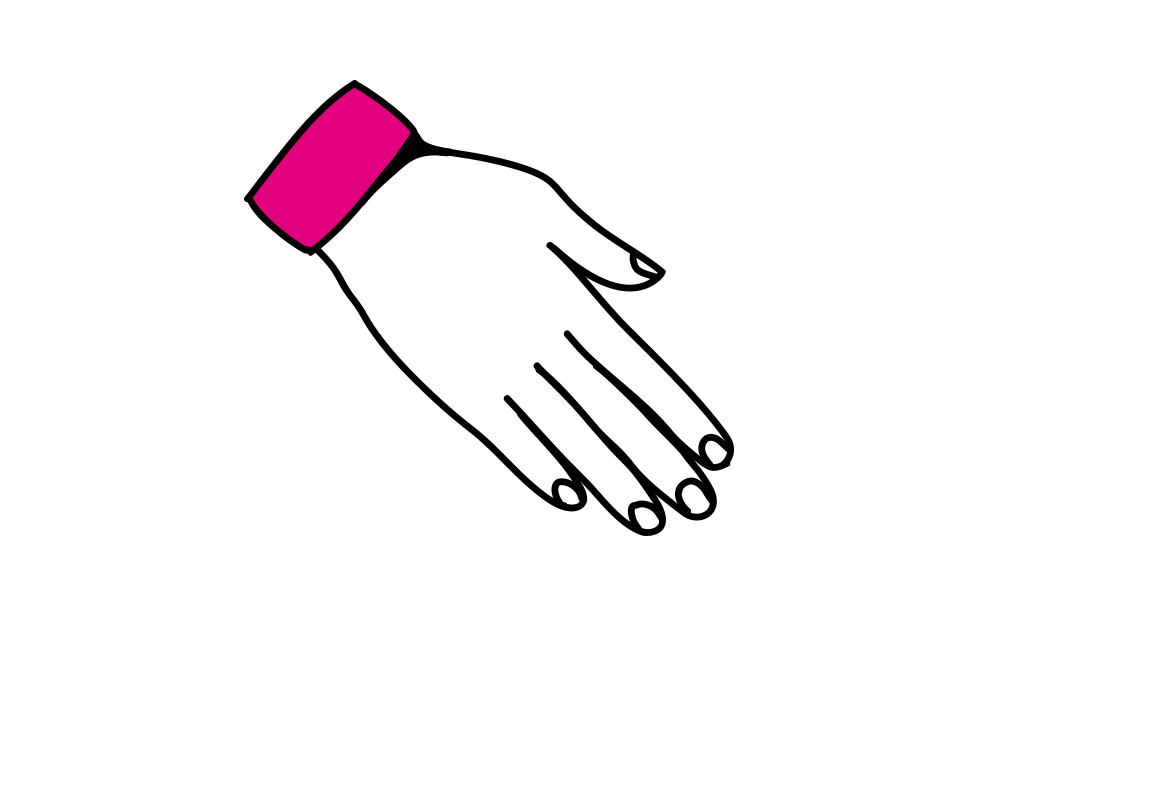 What is "Learning Checkpoint"?
At first, the project partners developed self-assessment questions based on six "competences of the future" that Deutsche Telekom had defined. These questions were then embedded in an animated story based on the concept of "One Week in the Life".
In "Learning Checkpoint", the user is asked to identify with an undefined genderless Deutsche Telekom employee. The story starts on a Monday morning and finishes on a Friday afternoon. Throughout the week, they are confronted with different scenarios and challenges – from dealing with clients and colleagues to handling difficult, unforeseen situations. They are told to really think about how they would react in real life.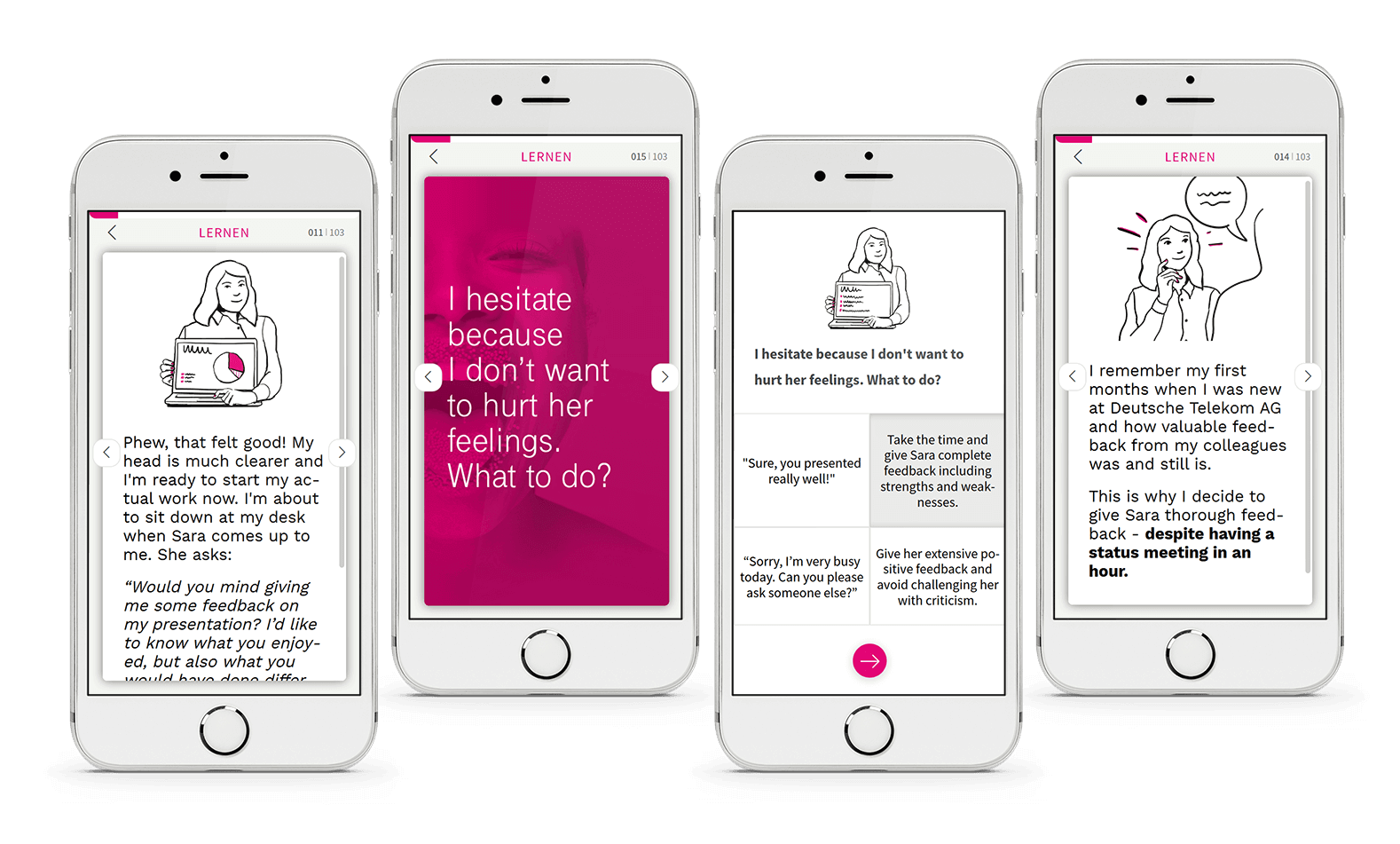 Customised learning recommendations
Depending on the given answers, the user receives points that feed into the overall competence score. At the end of the week, the user learns how well they've mastered the competences of the future: On the basis of their choices, they get a personalised result and customised learning recommendations.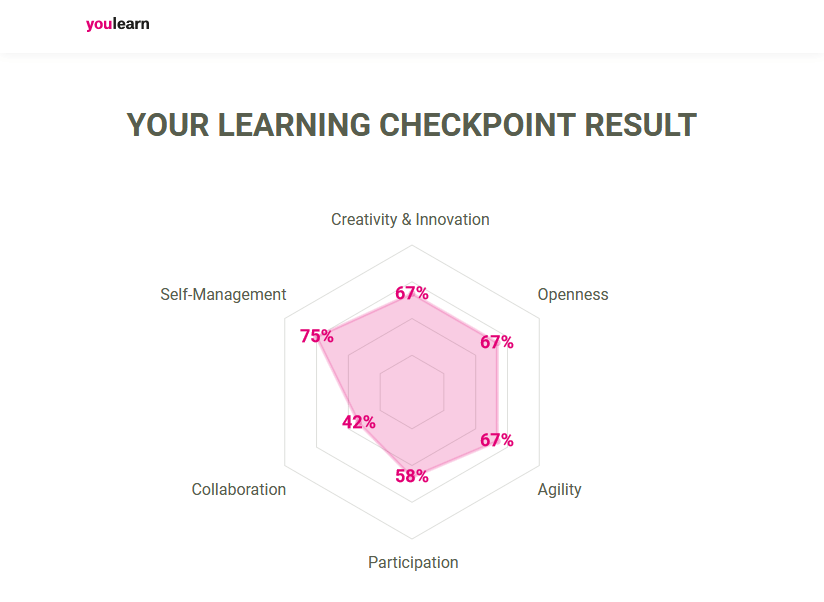 ---