Year

2018

Type

Playful Trainings
The GAIA-Challenge is not the first attempt at raising people's awareness of the opportunities of saving energy. However, the following aspect makes it special: pupils are encouraged to discover themselves what they can change in their own school building and experience the consequences of their decisions through transparent assessment.
During the project duration, close to 7,000 pupils from 17 schools and students from one university (based in Greece, Italy and Sweden) participated in the GAIA Challenge. This is why the Challenge was launched in three languages (Cyrillic, Italian and English). The feedback showed the students' acceptance of this form of knowledge transfer.
The theoretical framework was applied to everyday life at school through several tasks. For instance, groups of students got an insight into the electricity consumption of the school, then had to think of areas in which they saw a savings potential, carry out tests and report on the results. These "action missions" were aimed at highlighting the fact that the idea of energy saving can be implemented quickly in everyday life.
The community dashboard gives students, teachers and interested people an overview of the current score of the GAIA Challenge. All participating schools and their respective scores appear in an interactive ranking. The live sensor data show the energy consumption of the selected school building.

It was a great experience and we learned a lot.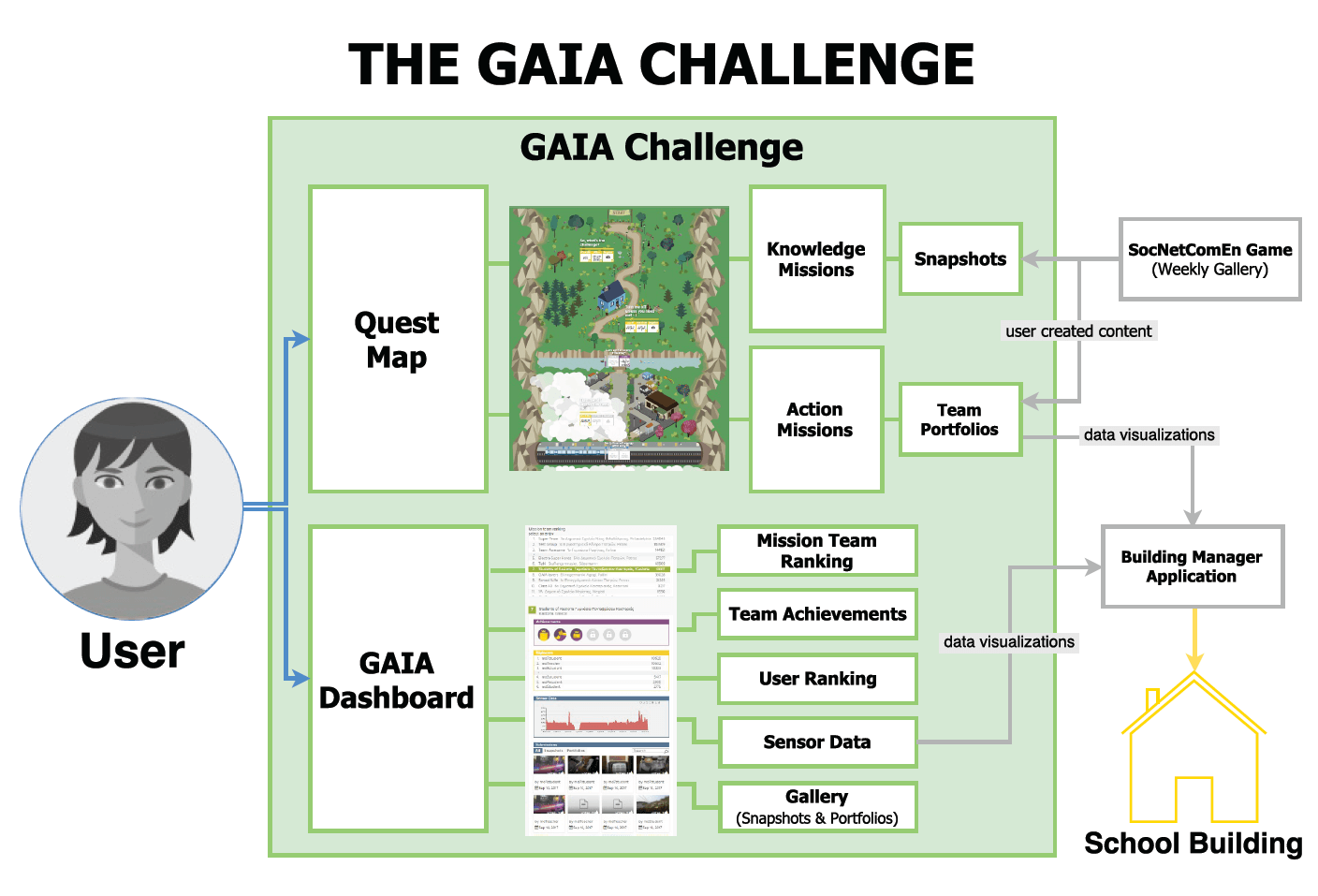 Roadmap
The map beneath guides the user through the different modules. Depending on the progress, the clouds vanish and new areas can be accessed by the user.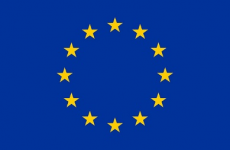 About the client
Horizon 2020 is an EU-funded programme for research and innovation. To date, 18,944 projects and initiatives have been funded. One of them was GAIA, "Green Awareness in Action" – an initiative that set itself the goal of raising awareness for a more economical energy consumption, targeting pupils starting from primary school, their parents as well as university students.
---