Web relaunch of the Vienna Municipal Insurance Association
Client

Wiener Städtische Versicherungsverein

Year

2017

Type

Web Solutions
And not only that: the new portal for the insurance association presents all the information on the projects in an accessible format with evocative pictures. Journalists and other interested parties can access exciting content on art, culture and social projects as well as the Ringturm coverings.

We want to enable broad public access to art and culture, as well as raise social awareness. A modern website is essential for this purpose – ovos understood our mission and created the perfect digital translation.

Architecture in the Ringturm
The exhibition series "Architecture in the Ringturm" has its own web presence at airt.at to cater to younger audiences. We illustrated the Ringturm building and covered its surface with up-to-date information on exhibitions. One special feature is the reverse scroll direction of the site: visitors can discover the 93 metres of the Ringturm by scrolling all the way up to the antennae.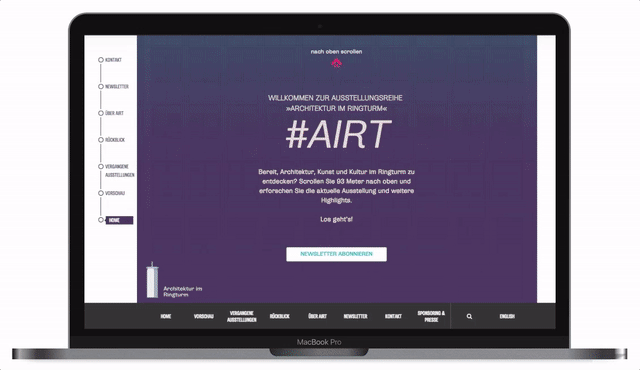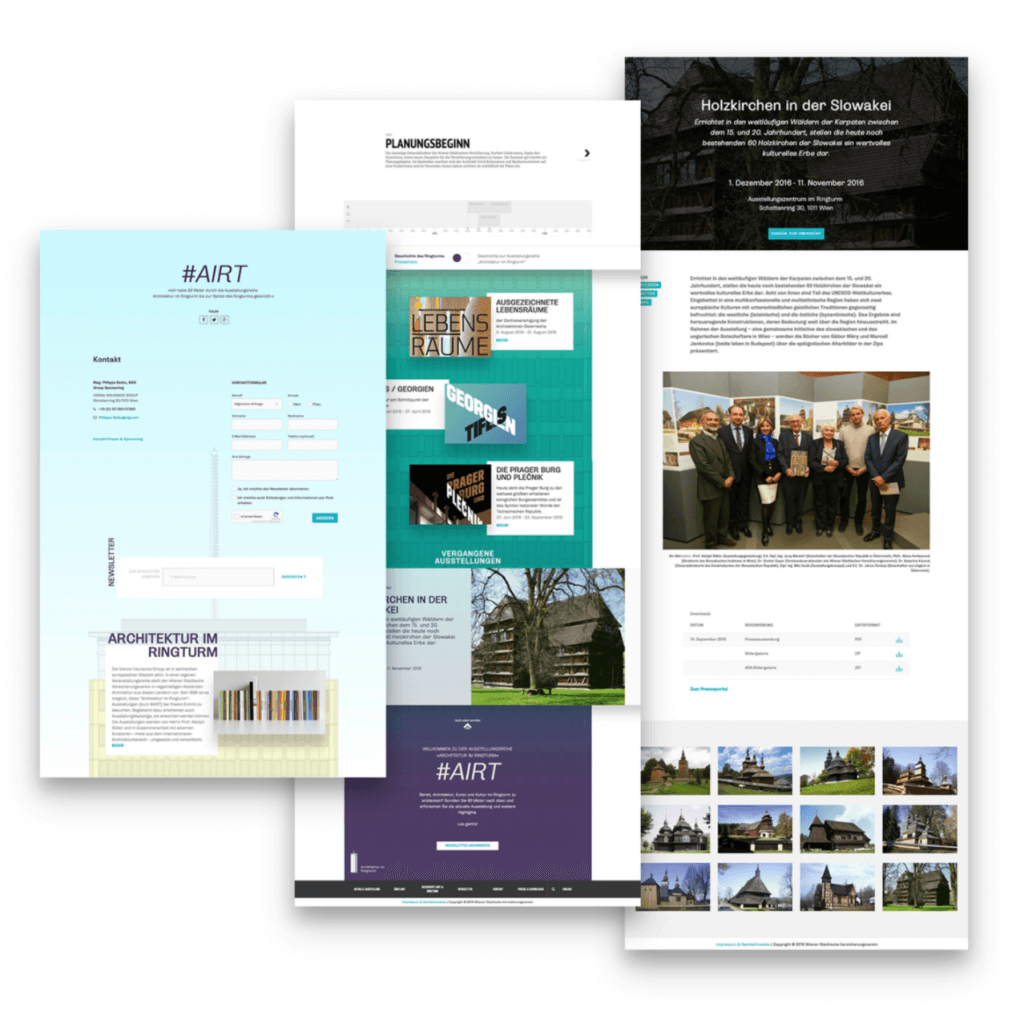 About the client
The Vienna Municipal Insurance Association is known for its art, culture and social projects on behalf of the Vienna Insurance Group (VIC). It has attracted the attention of the international art scene for years with its annual Ringturm wrapping.
---