WESTbahn launches KlimaTicket era with new trains, new route and innovative online updates
Client

WESTbahn

Year

2022

Type

Web Solutions
Crossing borders on the way
Multiple times a day, the train takes only 3h 47min from Vienna via Salzburg to the destination Munich Central Station. With Munich East as a stop, Munich Airport is also swiftly accessible.
… the fastest, most comfortable and energy-efficient journey to Munich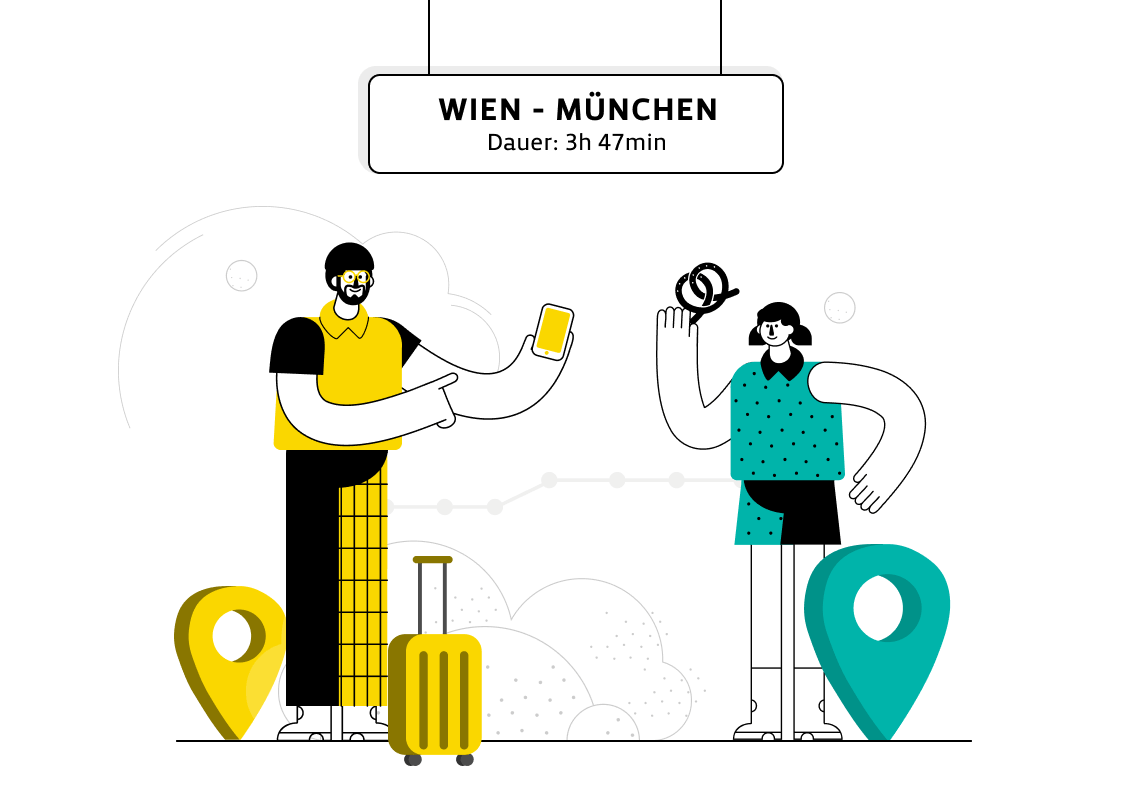 As early as the beginning of September, to coincide with the introduction of the KlimaTicket Ö, the WESTbahn has been operating double-decker trains of the new "energy-optimized" KISS 3 generation. The new trains score with lower CO2 emissions and ten percent more seats are available than before.
The three-class concept is new: In addition to Standard (2nd class) and First Class, there is now a Comfort Class in between – in other words, a kind of "Premium Economy". KlimaTicket holders can upgrade to this "KlimaTicket class" free of charge. As part of these innovations, we have given the seat and bike reservation system a new design: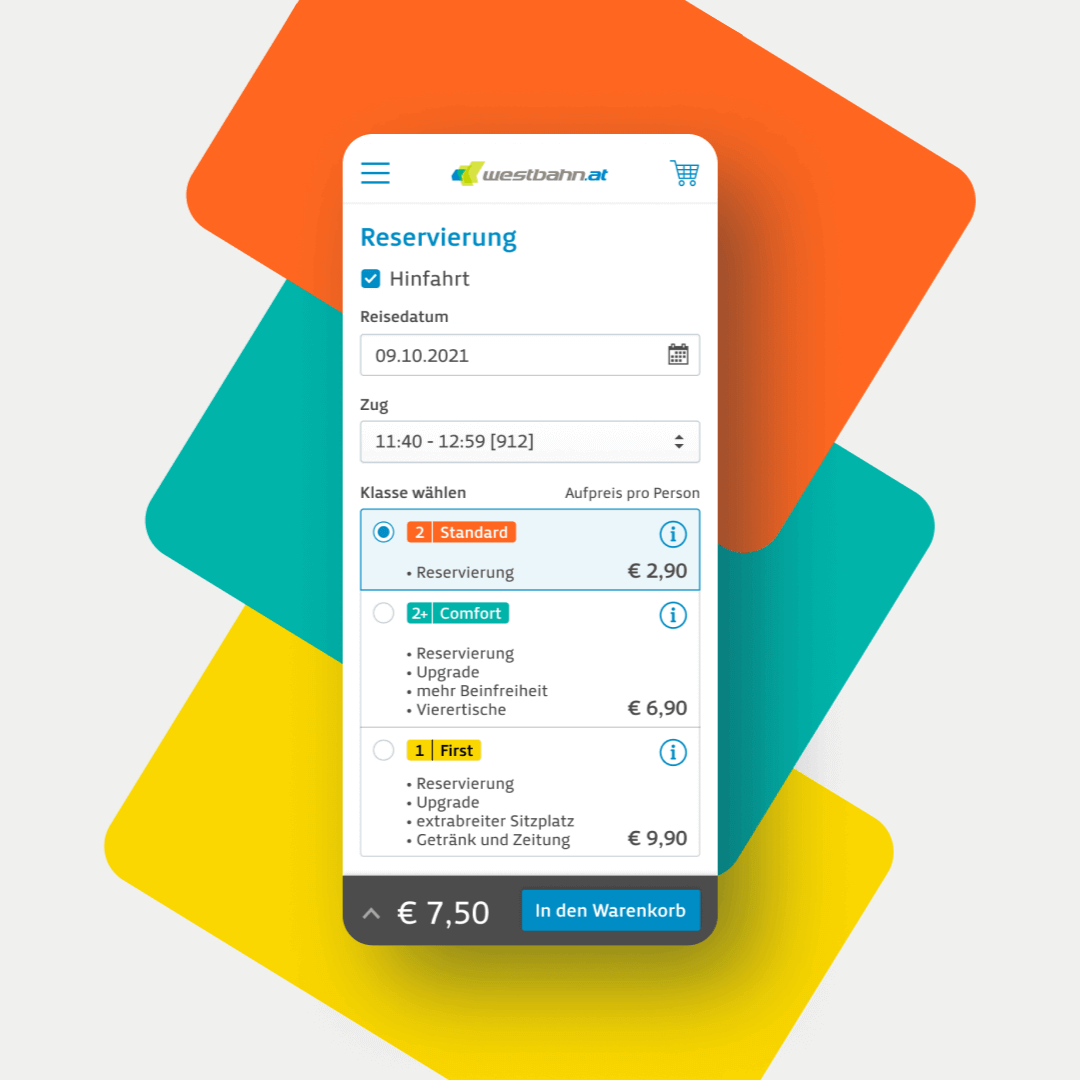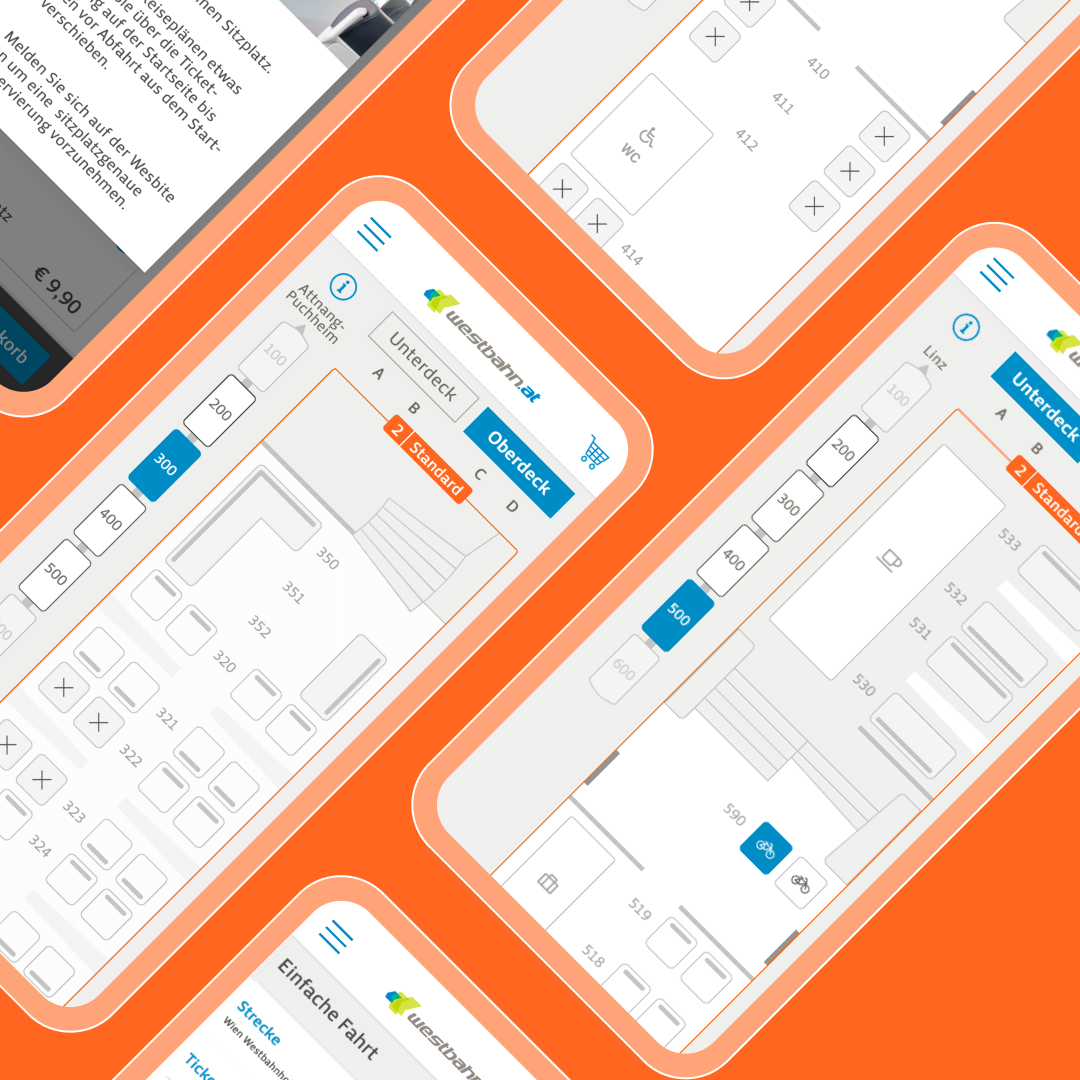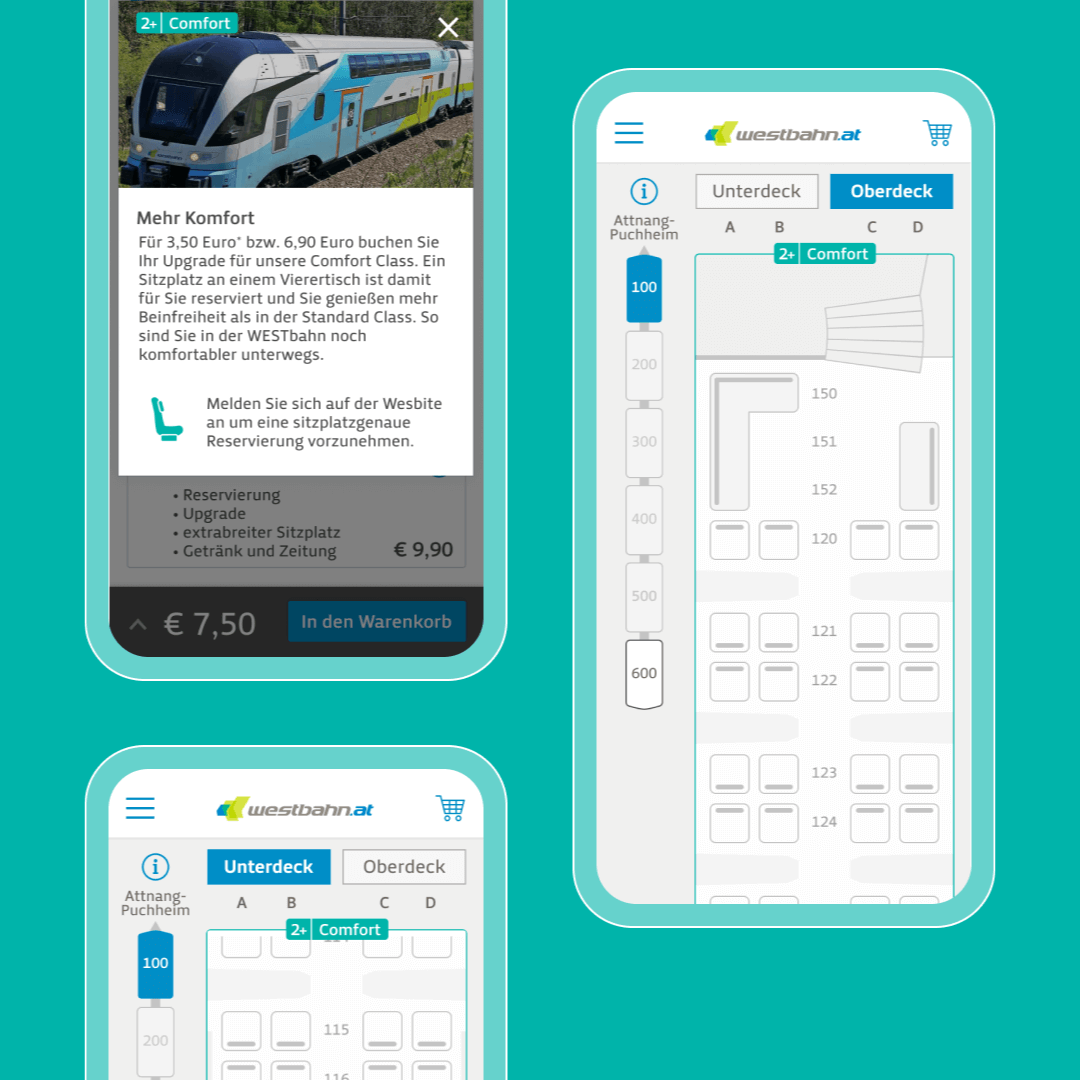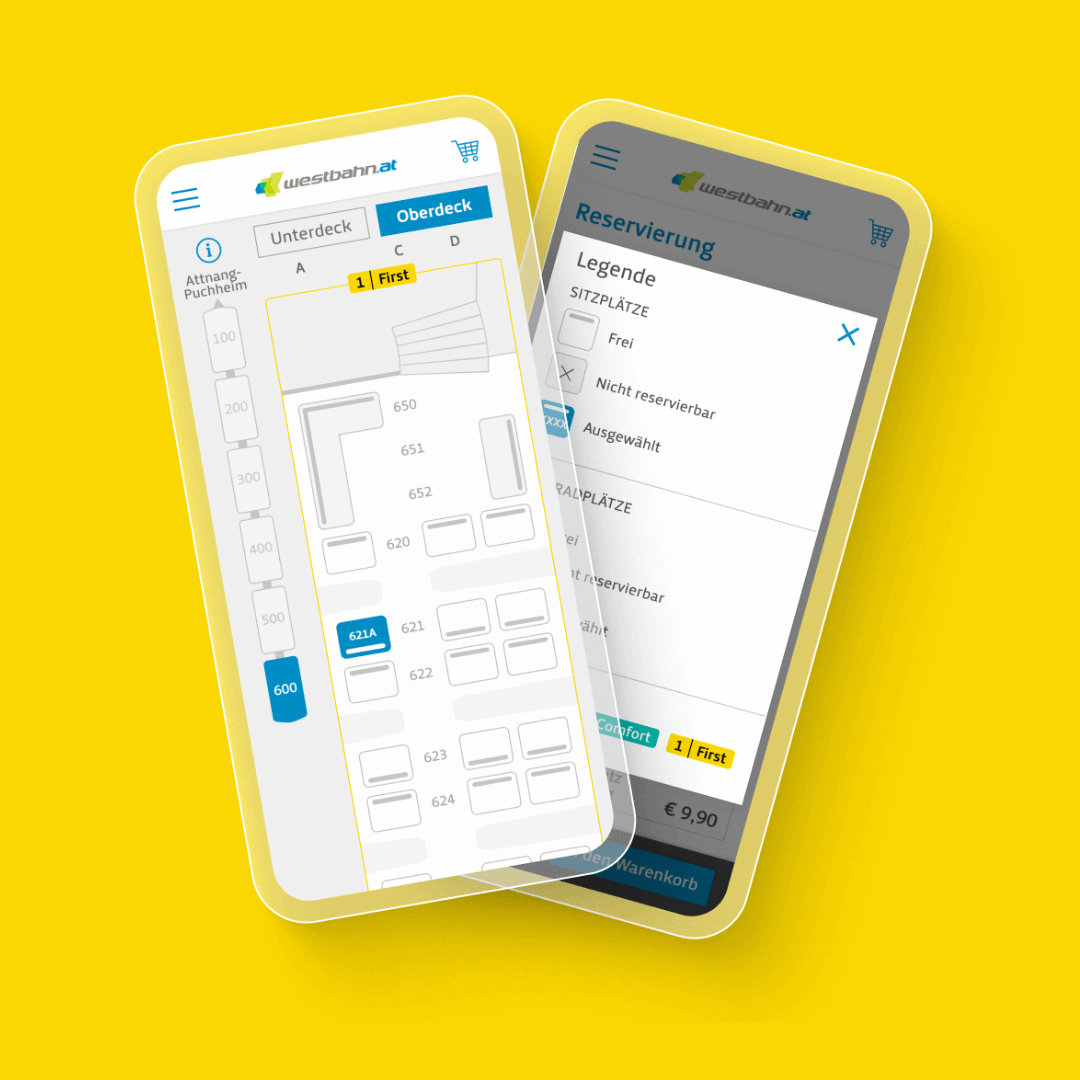 Please do not disturb
For all those who want to relax immediately after boarding and not be disturbed by a ticket check, WESTbahn now offers the Relax Check-in. All you have to do is scan the QR code at your seat with your smartphone and you will be taken directly to the WESTbahn website for confirmation. A separate app is not required.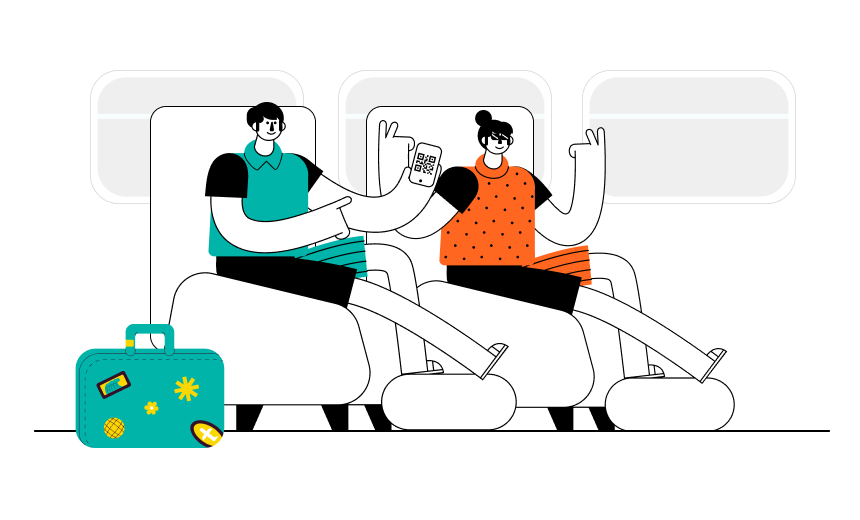 Cash-back
Regardless of whether you buy tickets on the website or travel with a KlimaTicket, as soon as you use the Relax Check-in and are logged in, you receive WESTpoints – the bonus system of the WESTbahn – for the kilometers you travel. There are two ways to redeem these points:
in the ticket store on the website – for additional tickets or upgrades
at the vending machine directly on the train – for coffee or snacks
To redeem WESTpoints at the vending machine, we generate a QR code directly on the mobile website, which is used for cashless payment.
Those who prefer to travel "anonymously" can also use the Relax Check-in without "registering" or simply show your ticket or KlimaTicket to the train attendants.
And the list goes on: Many new ideas for features and improvements are already waiting to be implemented. We are looking forward to it …
---